Life Skills Students Experience Jobs
Laughter fills the air as the teacher pushes the school door wide open and reveals the yellow school bus waiting by the curb. The students stride through the hallway with purpose in their hearts and a bounce in their steps as they take their seats. With a flourish, the bus driver closes the door and drives away from the brick school building.
LHS life skills students, along with their teachers, leave campus every day to perform different jobs around the community. This opportunity allows them to learn and gain experience in the work field.
"This program is important because it helps students gain job and vocational skills," Lauren Backer, special needs teacher for community based instruction, said. "[This can guarantee] that they can be productive citizens and contribute to the community when they graduate."
The program began three years ago with Special Needs Director Ann Paine. This on-the-job training between second and fourth period helps facilitate the transition from high school to the workplace once the students graduate. 
"
The students are always fresh, always fun and they are who they are."
— Robin McCreery
"I think this opportunity is good for the students because it teaches discipline," life skills teacher aide Robin McCreery said. "We are trying to teach them how to work and how to have a job."
The life skills program rotates on a weekly basis. On Mondays, the group goes to the local food pantry to sort cans and stock shelves. On Tuesdays, they drive to Petty's Steak and Catfish to help roll silverware, and on Wednesdays, they go to Doc's Pizza to fold pizza boxes.
"It is really fun, and I enjoy this part of the day," McCreery said. "The students are always fresh, always fun and they are who they are."
The bus takes the group to Green Acres Baptist Church in Tyler, Texas to practice bowling on Thursdays for a bowling tournament in November. On Friday, they go to Early Childhood Center (ECC) to roll silverware and to the Hideaway Lake Clubhouse to roll silverware and fill salt and pepper shakers.
"The kids are great," Hideaway Clubhouse Events Director Jenifer Johnson said.  " [They] have been coming out for the two years [since] I've been here, and they are a big help. This year, I see them being leaders for the new students, and that is fun to watch."
The life skills program teaches its students the skills that are needed to go off on their own into the real world. For example, a Lindale graduate who graduated from the program over three years ago now works as a busser at Petty's Steak and Catfish.
"I've learned that they are just as capable of doing just as much as I can," ECC Cafeteria Manager Diana Jarrett said. "There is nothing wrong [with their performance], and they do great work."
About the Contributors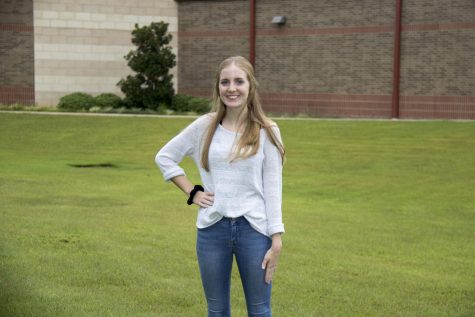 Bailey Spencer, Assistant Editor of Copy
Bailey Spencer is a senior at Lindale High School and the Assistant Editor of Copy for the Eagle Eye staff. Outside of newspaper, she is also a Social...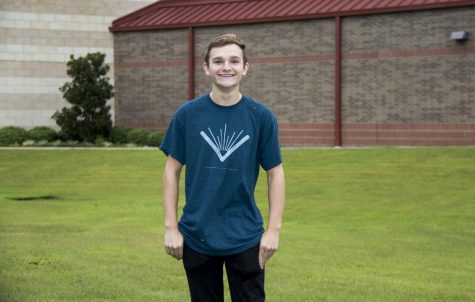 Carter Colvin, Photo Editor
Carter is a senior at Lindale High School and the Photography Editor for the Eagle Eye staff. He is a member of the LHS choir, National Honors Society...