Fish Camp Speakers Inform New Freshmen About Upcoming School Year
Fish Camp was held Friday at the Performing Arts Center for all incoming freshmen.  Student leaders from various organizations, as well as school administrators, spoke to the students about what to expect at LHS.
"Fish Camp is an opportunity for incoming freshmen to come get familiar with the school, get some of their questions answered before school starts and also, it introduces them to our school culture and school spirit and everything that we value here at Lindale High School," Dean of Students Macie Thompson said.
Students from the theatre program performed a skit designed to explain the intricacies of the dress code, and drill team members and cheerleaders performed as well. Administrators went over rules and expectations, and freshmen were also able to pick up their school-issued i-pads. Following the presentation, the freshmen were taken on a tour of the school, and they visited booths set up by various school organizations.
"It really allows them a chance to get acquainted with this new school before school starts, so they can start the new school year with confidence and feel comfortable when they walk into the building on the first day," Thompson said.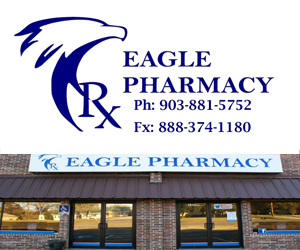 Leave a Comment