Eagles Are Back and Ready for the New Year
With school just around the corner many clubs and organizations at LHS are already in full swing. From sports to arts programs, students are preparing for this extremely busy 2017-2018 school year.
"I'm excited about our team," junior varsity volleyball coach Meredith Grant said. "We have a very athletic group [that] are fun to coach. They work really hard."
Volleyball started two-a-days August 1 which consisted of practice from 8-11 and 1-3 for a total of 3 days. Following practices they had their first scrimmage August 4 against Van.
"My personal goals consist of being a great teammate, one that always pushes everyone to their potential, " varsity volleyball player Mackenzie Martin said. "I also want to become an overall better player; there are plenty of things that I need to work on to be successful, and I want to get to that point."
Football practices also started this week.  They have their first scrimmage of the season scheduled for Aug 25 @ Chapel Hill where JV/Freshman will start at 5:30 and Varsity will follow at 7:00.
"We've had a bunch of guys really [buy] in this summer," head football coach Chris Chochran said. "And that's the most exciting thing– in the past we've had around 50 in the month of July just on and off, inconsistent. We had close to 80 guys showing up for the whole month of July [this summer]. That shows us that they're starting to believe in what we're trying to get accomplished."
Many of the arts programs have also been busy working on fundamentals.  Band has been working on marching drills and music in sectionals, while cheerleaders have been practicing upcoming routines and painting signs. Drill team has also been hard at work getting ready for a new season of halftime performances. 
"My hopes for this upcoming season would definitely be [to have] fun," drill team captain Cassie Bennett said. "But also [to work] hard. I want the girls to be the very best they can be."
Although theatre practice officially started Aug 14, the group's leaders started to put together plans for this production late last school year.  Their interpretation of  Shakespeare's A Midsummer Night's Dream will make its first PAC appearance on Sept 28 with an outside performance on Sept 30.
"It's going to be busy," theatre director Taylor Jarman said. "We're starting the year sprinting which is going to be super fun. The kids will get in here, and we'll start rehearsing and we'll do our first show at the end of September. We'll kill it, meaning we'll close everything and put everything up [for that show] and start the next show the [following] week. It's super fast, and I'm really excited about what we're about to do."
Leave a Comment
About the Contributor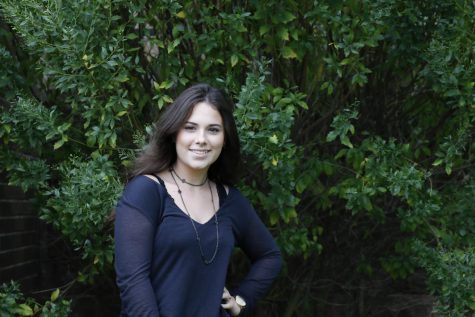 Isabelle Phillips, Managing Editor
Isabelle is a senior at Lindale High School and the managing editor of the Eagle Eye staff. She enjoys, photography, writing, and cosmetology. Isabelle...