Rounding up the relays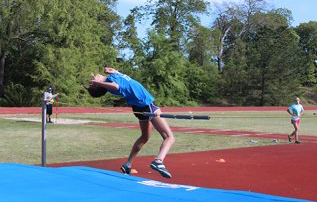 Five students competed at the Texas Relays track meet in Austin April 1. Times were submitted by March 20 and athletes with a fast enough time or long enough distance qualified to enter.
"Amber is really hoping to make it back to the state track meet," Coach McFarlin said. "The 4×4 is planning to qualify for regionals this year."
Senior Amber Walker competed in high jump, while Chris Cole, Spence Griffith, David Franke and Chase Crumpton competed in the 4×4 relay. Some of the most talented athletes from around the state attended the meet.
"The competition is no different than any of the extra higher level meets I do," Walker said. "There are some really good girls and it's fun competing against people with the same goals as you and it makes you work harder."
Walker qualified to the Texas Relays with an impressive height of 5'7". The 4×1 team similarly qualified with a time of 3:30.
"It was a fun experience to go to the relays," senior Spence Griffith said. "We had a lot of fun competing and we even got to witness a world record being broken by a junior."
The world record in pole vaulting was broken at the track meet exemplifying the competition's intensity. Armand Duplantis from Lafayette High School broke the record with an astounding vault of 19' 4¼.
"I had a lot of fun at the Texas Relays this weekend," junior Chris Cole said. "I am going to work harder, and stay after practice. We're going to do great at district this year."
The Texas Relays prepare athletes  for the type of competition they can expect at the annual State Track and Field meet, held on May 11 and 12 in Austin Texas.
"It was amazing that we were able to qualify; I've never been able to go," Griffith said. "We haven't really had a full 4×4 team since my freshman year and it was absolutely wonderful to compete."
Leave a Comment
About the Contributor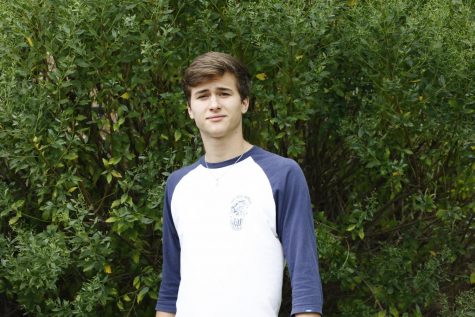 Anthony Wyatt, Video Editor






Anthony Wyatt is a senior at Lindale High School and the design editor for the Eagle Eye staff. He enjoys technology, photography and has already...