Sophomore trumpet player earns spot in DCI band
He sits up straight, pulls the music stand closer and takes a deep breath. A sweet, melodic tune escapes the bell of his trumpet as he plays through the piece of music gracefully and with ease. Levi Moore contains his excitement as he prepares for this long awaited journey.
Sophomore trumpet player Levi Moore was recently accepted to be a member of the Blue Knights World Class Drum and Bugle Corps. The Blue Knights are a Drum Corps International (DCI) marching band.
"The first audition was in Dallas as one of their outreach programs," Moore said. "When I got my score sheet back, I was asked to fly to Denver, Colorado for the next audition."
"
Doing DCI not only makes you a better player, but a better person. "
— Levi Moore
Moore will train with the Blue Knights in Denver, Colorado starting in May. The band spends 2-3 weeks practicing for 12 hours a day to prepare a 10 minute marching show.
"Doing DCI not only makes you a better player, but a better person," Moore said. "It helps develop core characteristics that are favorable in social situations and in the workforce."
This summer, the band will go on tour with DCI and perform 30-40 times in 20 different states. At the end of their tour, they will compete at the Drum Corps International World Championships held the second week of August.
"I attend the San Antonio competition every year and even went to the World Championship in Indianapolis," sophomore clarinet player Erin Rankins said. "I've always been fascinated with DCI and it's super cool that someone I know is a part of that."
Moore is currently first chair in the school's wind ensemble band, the highest honor for the band program. He also competed at All-Region and received first chair.
"Levi is a spectacular musician," fellow sophomore trumpet player Brooke Luper said. "For him to be competing at such a high level is a really big deal. I expect he'll fit right in. He's just that good."
View Comments (1)
About the Writer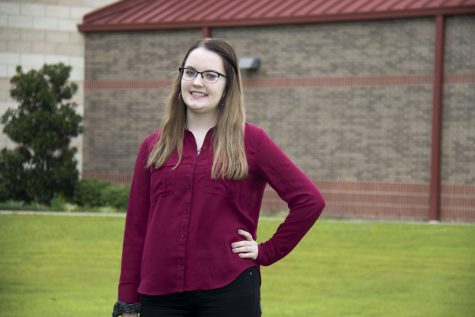 Kaylee Rodriquez, Editor-In-Chief
Kaylee is a senior at Lindale High School and the Editor-In-Chief for the Eagle Eye staff. Kaylee is also a member of the audio visual production team,...