Dancing with the stars
Drill team travels to New York City to dance in Rockettes clinic
A gentle, winter breeze tousles the hair of the girls making their way downtown through the crowds of busy people. Their gazes drift up and around as they admire the impossibly tall buildings surrounding them. After strolling beside a myriad of shops and restaurants for what seems like hours, the Lindale Star Steppers finally arrive at the dance studio and are greeted by a smiling member of the Rockettes.
The drill team recently embarked on their first trip to New York City on January 12-16 to participate in a clinic with the Rockettes. The dancers will return to the city every two years from now on.
"My favorite part of the trip was getting to see the girls experience the city," drill team director Keri Pierce said. "Two girls had never been out of state and ten girls had never flown on an airplane, so they got to go out and experience New York. It was just the coolest thing ever."
The dance group has traveled many times in the past, usually staying local to Texas, but four years ago Pierce began planning a trip 1,515 miles away from home. Arrangements were made with Champion Tours, a business that specializes in tours for drill teams, bands and the like, so that the girls could personally learn a dance from famous professionals.
"The Rockettes clinic was definitely my favorite part of the trip," senior Elizabeth Warren said. "I started dance in junior high, and I really got into it and loved it. Learning from the Rockettes was super inspiring because they're people that a dancer just kind of idolizes and wishes she could dance like."
After touring Radio City Music Hall where the Rockettes perform, the girls were taught part of a dance that the professional team performed in their Summer Spectacular show last year. Aside from the clinic, the Star Steppers split up into groups and spent their time exploring the city.
"We did all kinds of things on the trip," senior Kaitlyn Dockery said. "My favorite part was when my group went to Chinatown and then went to Little Italy for lunch. We had cappuccinos at a restaurant called Caffe Napoli and shopped around all these cute little stores."
The team took tours by walking, by bus and through Central Park. Along with experiencing a show on Broadway together as a one big group, some girls spent time visiting all kinds of places like the Museum of Natural History, Trump Tower, the 9/11 Memorial, the Statue of Liberty and some returned to Central Park to explore even further.
"My favorite part of the trip was going to see Aladdin," sophomore Kayley Kraig said. "It was by far the best musical I've seen on Broadway and the costumes were really stunning, along with the dancing!"
Adult chaperones went on the trip to supervise and have fun with the girls when the team split to partake in different activities. Community member Wendi Hicks was able to spend time with her daughter, Klaire Hicks, in the Big Apple.
"I was beyond excited to share such a special trip with Klaire," Hicks said. "I loved being in the room with her and experiencing such amazing things with her and her friends.  We will always remember our trip together and all the memories we made.  It will forever be special to me."
Every girl experienced the city in a different way, gaining unique experiences that they will carry with them for the rest of their lives. Along with all the places the team travels to throughout the years, New York City will be seeing this drill team again.
"My favorite memory from the trip was getting to be in Times Square with my best friend beside me," drill team manager Alanna Kologey said. "It felt unreal standing in the middle of Times Square at night. Being in that moment and getting to share it with someone I care about is something I will never forget and will always want to relive."
Leave a Comment
About the Contributor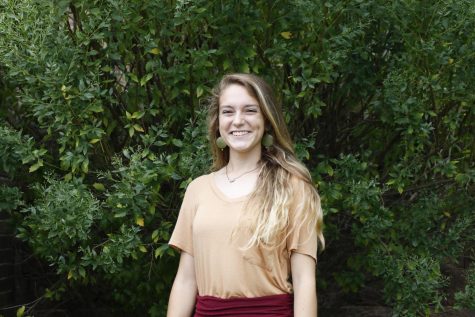 Adrienne Parks, Social Officer
Adrienne is a senior at Lindale High School and the social officer for the Eagle Eye Newspaper Staff. She spends her time as a member of many organizations...