Lindale hosts district FFA convention
The District FFA convention was held January 11 to review the local FFA students' year of achievements and to vote on new officers and representatives.
"This convention means a lot to me because this year I get to help run it," newly elected FFA area officer Ashlie Thompson said. "In the past it has always been a fun event to mingle with others, enjoy quality entertainment and vote on important issues. This time, I will get to be on stage announcing candidates and winners, which was always a dream of mine."
Students from the 18 different chapters in the Mineola District are eligible to attend the convention. Each chapter has the potential to send as many students as they want, but they have a set number of voting delegates based on the population of their school's FFA program.
"This convention is also an end to an amazing year as a district officer," Thompson said. " My team and I have bonded so much this past year through attending and hosting conventions and camps."
The convention is similar to a banquet, and in the past Lindale has received many awards. This year alone Lindale was represented three times in separate events for Greenhand Creed Speaking, Greenhand Quiz Team and Senior Creed Speaking.
"The FFA provides numerous opportunities for students of all ages," Thompson said. " There's everything from raising livestock,  competing in speaking events, to agricultural mechanics and even our talent teams."
At this year's convention Ashlie Thompson was elected as an area officer and Madison Slauson was elected as a district officer. Thompson isn't quite finished as she plans to run for state office during her returning and final year with the FFA.
"The thing I love about FFA is that it copes to every student's' needs," Thompson said. "You don't have to be 'country' to be in FFA. The FFA embraces diversity among its members in every possible way."
About the Contributor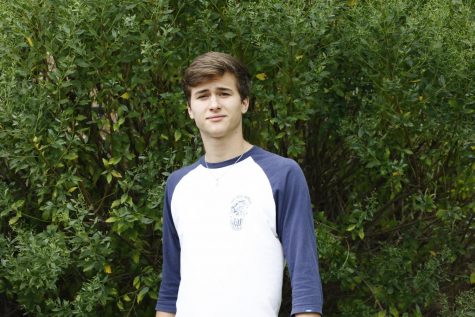 Anthony Wyatt, Video Editor






Anthony Wyatt is a senior at Lindale High School and the design editor for the Eagle Eye staff. He enjoys technology, photography and has already...