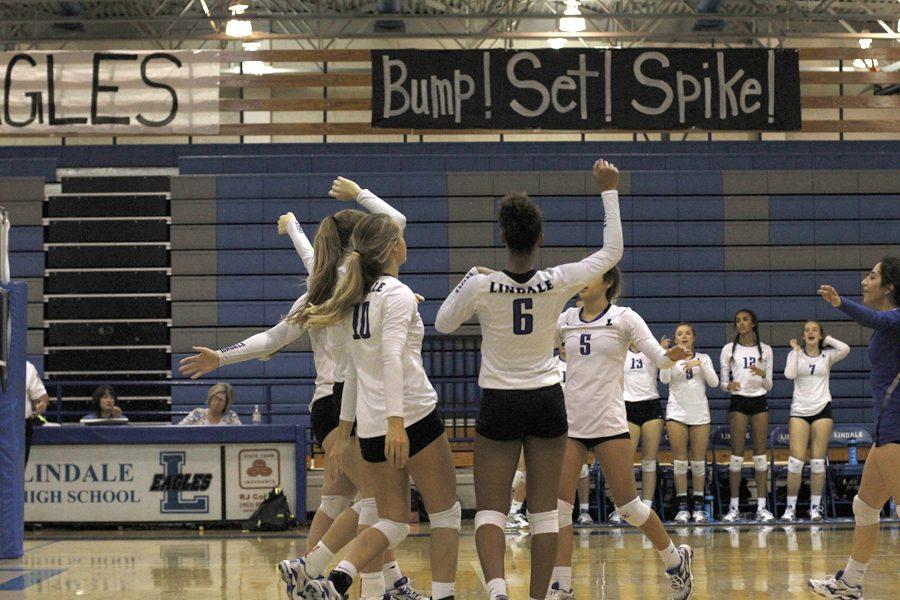 The Lady Eagles competed in the 5A Region III District 17 playoffs. They fell short to A&M Consolidated in the first round.
"They got to their first playoff game, after becoming co-district champions," head volleyball coach Jessica Camp said. "The girls work hard, they take it seriously and they want to win. They get after it and play with a lot of heart."
The team fought and played diligently to become co-district champions and make it to the playoffs. Many players attribute this success to the  hard work of the team.
"Everybody is communicating," sophomore Kia Williams said. "They were on the court and doing what they needed to. There was a lot of discipline. We were coming together as a team. We got the job done."
However, being on the team does not entail all work and no play. Members also remember the lightheartedness of the team and the family atmosphere.
"We are one big family," sophomore Hannah Knox said. "It all came together and caused us to play really well as a team."