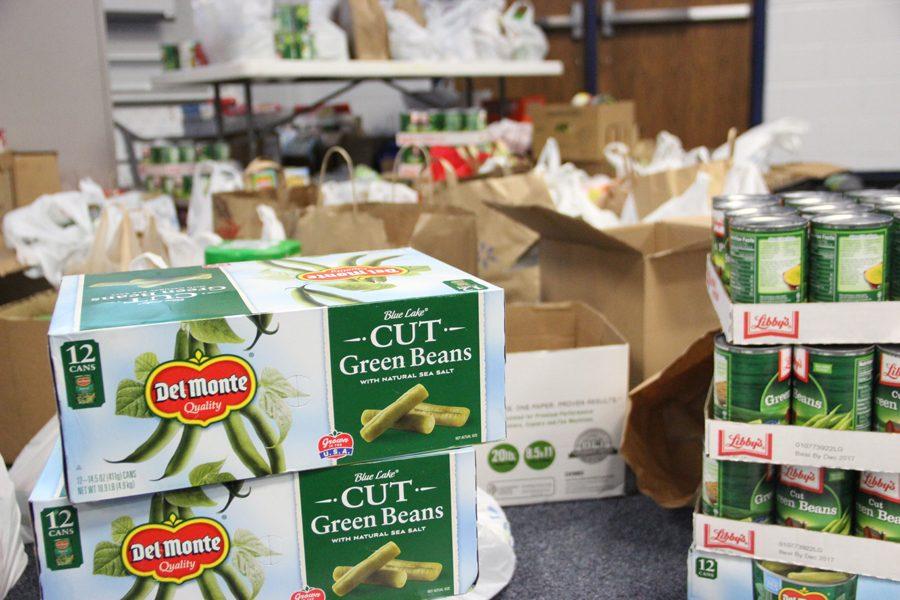 Laura Thompson
Student council is beginning its annual canned food drive. Teachers and students alike have the opportunity to donate cans to help those in need.
"The canned food drive is specifically geared towards people stricken with poverty– they're really forgotten," student council president Baylor Payne said. "People usually think that food is pretty easy to come by, but it isn't for some people. [The canned food drive] gets people involved and gives back to the community."
The drive has been done for over ten years, and this year is taking place in October. Moreover, the school works with other non-profit organizations in Lindale.  Helping the community has been the goal of the student council since its conception. The canned food drive is a tangible way for students to be involved with the community in a way that is positive and constructive.
"All the canned foods we collect go to Lindale Christmas Helpers," student council sponsor Pamela Price said. "All of the receiving families are selected by the school district. They [Lindale Christmas Helpers] have been doing it for years."
Students have the opportunity to compete for prizes in the canned food drive. Food prizes will be given to first, second, and third place third period classes.
"Students need to bring cans to their third period classes," Price said. "There is a contest for what class can collect the most. First place gets a pizza party, second place gets an ice cream party, and third place gets a cookie party."