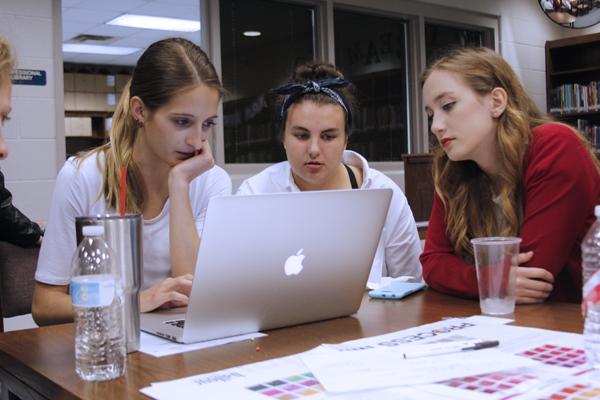 The yearbook staff is preparing for the 75th edition of the school's yearbook. Yearbooks will be available for sale starting Monday.
"I'm very excited about being a part of the yearbook, especially the 75th year," publications advisor Neda Morrow said. "It reminds us that the legacy of Lindale is traditional and that we are the legacy keepers."
Staff members are in the process of creating unique Photoshop elements to incorporate into the book. This "silver" edition will include old photographs and past experiences from earlier editions of the yearbook.
"It's a really big honor to be the editor-in-chief of the 75th anniversary book," senior Lauren Griffith said. "This is a book we've been looking forward to a lot. It's really exciting."
This year's theme is "Timeless." The book will highlight transitions that the high school has made throughout the years, and will feature a blast from the past on almost every page.
"It feels like we have a rich heritage, in all things Lindale and all things Lindale High School," teacher and Lindale graduate Susan Penny said. "This shows where we come from, and it's marked our history for us for a long time."
The first yearbook was issued in 1942, and 75 years later the publications department plans on continuing the Lindale yearbook tradition.
      "When you look at the 75th yearbook, you're going to be able to see Lindale across the ages," Morrow said. "The yearbooks that we have kept for 75 years have made our history timeless."