What teacher are you most like?
If you took our "What teacher are you most like" survey, your results are below.
——————————————————————–
THE LION
Takes charge
Independent
Leader
Problem-solver
Competitive
Impatient
Risk taker
THE OTTER
Optimistic
Energetic
Motivators
Day-dreamer
Struggles with follow through
Seeks recognition
THE RETRIEVER
Relational
Loyal
Enjoys routine
Peace-maker
Sensitive
Prefers emotional security
THE ANT
Accurate and precise
Quality control
Analytical
Sometimes critical or strict
Factual
Desire for detail
Precision can frustrate others

Neda Morrow

Summer French

David French

Kristen Quarles

Amy shively

Joe Ryzman

Adam MacMahon

Lindsay Kelly

Mike Meador

Emily Weesner

Taylor Jarman 

Linda Beck

Rory Mackenzie

Brent Ricks 

 

Amanda English




Robert Klein




Denise Yeakley

 

Abby Fernandez
AJa Curry
Allie Anderson
Andrew Barr
Annie Barr
Ashlie Thompson
Ashlyn Ellgass
Ashton Oglesby
Ashton Oglesby
Autumn Ellgass
Autumn Burris
Baylor Payne
Bodie Tilton
Bonnie Smith
Braden Beard
Braeleigh Flickinger
Brayson Campbell
Caleb Laskowski
Caleb Smithee
Carlee Pascual
Caroline Colliver
Chase Phillips
Christan Patterson
Cj Ogaz
Claudia Moore
Clayton Hawley
Cody Tew
Colleen Starkey
Connery Churchill
Corban Sorrells
Crista Hudspeth
David Bledsoe
Dawson Behee
Donny Humphreys
Dylan Sims
Hailey York
Haleey Tidwell
Haley Bass
Hanah Sanders
Hanna Hosid
Hannah Dees
Haylee Page
Jacob Frericks
Jacob Butz
Joe Noble
Jordan Robinson
Justin Larum
Kaitlin Bourque
Kaitlyn Barrington
Kate Adams
Kelsey Crews
Kinzi Seale
Koby Wilhite
Kristen Clark
Kyla Belflower
Logan Hale
Lucchese Courtney
Maddie Beitel
Mary-Stewart Johnson
McKenna Ward
Miranda Ann Flores
Mitchel Winters
Morgan Gibson
Na' Kayla Hill
Natalie Johnson
Nelson Bond
Parker Brown
Payton Arnold
Reece Calverley
Sadie Crenshaw
Sam Steen
Samantha Rodden
Topanga Oliver
Tyra Rodden
Hannah Reneau
Alicia Mullings
Alizander Davis
Allie Needham
Angel Plunk
Annie Evans
Anthony Wyatt
Anthony Williams
Ayleah Kelley
Blane Repinske
Brandon Brown
Brianna Epperson
Cally Browning
Chloe Mckinney
Chloe Page
Claudia Moore
Cody Young
Conner Boyette
Dallas Brock
Destiny McKinney
Deyonte Range
Deyonte Ramge
DJ Herman
Erin Rankins
Fernando Duran
Floribel Chavez
Gabi Lang
Hannah Koonce
Haylee Haxton
Haylie Horton
Hector Arzola
Holly Damon
Jace Leevey
Jaci White
Jake Phillips
Joey Garcia
John Paul Manganiello
Kaleigh Lawless
Kayci Russell
Kaylee Rodriquez
Kayleigh Melvin
Kenna Crews
Maddy Loforte
Matthew Brooks
Mattie Stricklin
Molly Dees
Morgan Droblyn
Morgan Britton
Morghan Davis
Moriah Franke
Nate Steele
Racheal Puckett
Brayden Gill
Reese Britton
Robert McWhorter
Sarah Kiser
Sayyid Webber
Scarlett Blackburn
Sheridan Taylor
Stormi Wilshire
Summer Pruett
Sydney Smith
Sydney Fuller
Sydney Wallander
Tomi Capps
Tyler Bond
Tyler Russell
Wyatt Mauldin
Zach Umphries
Zachary Brooks
Addi Baquet
Calli Johnson
Angela Davis
Carlie Hazard
Carson Wildt
Ashlynn Burnett
Ataly Aranjon
Brandon Waldron
Cameron Jenkins
Cameron Wildt
Cassi Beckerley
Catia Bell
Chase Walker
Chloe Land
Christian Day
Cliff Bartley
Emma Harden
Felicia Reyes
Francisco Mata
Christian Smith
John Nilson
Jordan Wishart
Kali Baze
Kam Stacks
Kaylea Clay
Kaylee Petty
Kylen Kuslak
Macie Gordon
Madison Lewis
Mikey Cooley
Nathan Allen
Quinton Pierce
Sophie Taylor
Starla Autrey
Stefan Gregg
Tadaysha Ausborne
Victoria Blankenship

Dalton Cooper
Dalton Berry
Dania Soto
Austin Jennings
Bailey Spencer
Blake Evans
Carrie Weaver
Collin McGee
Colton Prather
Emily Bonnette
Evan Bewersdorf
Jamie Thornton
Joshua Anschutz
Joy Nelms
Kayley Kraig
Lexi Whitfield
Madysyn Eaves
Matt Holen
Meredith Rosser
Michaela Walker
Nalany Hernandez
Nicky Armstrong
Peyton Long
Sam Payne
Sidney Arnold
Tiendra Martin
Whitney Bacon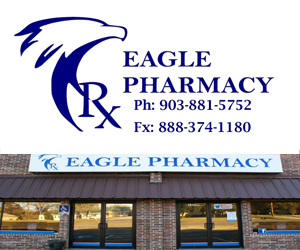 Leave a Comment
About the Contributor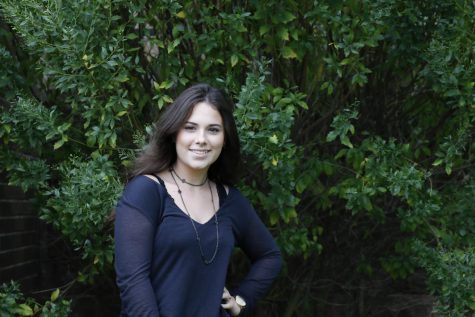 Isabelle Phillips, Managing Editor
Isabelle is a senior at Lindale High School and the managing editor of the Eagle Eye staff. She enjoys, photography, writing, and cosmetology. Isabelle...