Senior begins career in coaching
Senior Matt Sandlin hopes to begin his coach's assistant  job at University of Texas at Austin next year. Until then, he's helping the varsity football team with practice and game film.
"I've just wanted to (coach) since eighth grade," Sandlin said. "I'm just excited to contribute through coaching."
Sandlin's role as a coach's assistant with the university will consist of helping the coaches during practice, traveling with the team, and cutting game and practice film. He'll support the team by attending both games and practices.
"I would like to go to the University of Texas (after college), or University of Texas at San Antonio," Sandlin said. "Just whichever one I can get into."
Graduate assistant positions usually require some kind of experience in the sport they want to coach. Along with this, most schools are looking for someone who has completed their undergraduate degree in a field related to coaching.
"The benefits I think it will bring for him is connections, it's not often what you know… But who you know," senior Erick Friesen said. "I feel with this opportunity given to him he will get a head start compared to people who haven't gotten this opportunity and hopefully capitalize on it and be able to land a good coaching job early and know what to do going in."
View Comments (2)
About the Contributor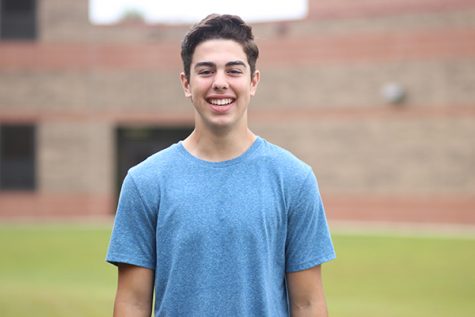 Andrew Barr, Sports Editor
Andrew Barr is a senior and second year member of the Eagle Eye staff. Andrew enjoys college football, Texas Rangers baseball, the Dallas Cowboys and working...