Freshman discusses cancer battle
She's just like everyone else. She goes to school, has best friends, participates in extracurriculars, and lives life like any other teenage girl. There is, however, one thing that sets her apart from your typical high schooler- she has cancer.
Freshman Madison Pilkinton is currently battling pilocytic astrocytoma, a type of benign brain tumor. She has had the tumor for over two years now.
"I was diagnosed in sixth grade," Pilkinton said. "It was scary. I've gone through [chemotherapy] and radiation, but they didn't really work."
Pilkinton considers her friends to be a strong support system. They were very concerned when they discovered Pilkinton had cancer.
"I went home and cried,"Chelsie Boswell, freshman and close friend of Pilkinton's, said. "She's my best friend. She's like a sister to me."
Despite facing the struggle of hospital visits and treatments, Pilkinton still found the time to put others before herself. Her peers recognize this trait in her.
"She just has a good heart," freshman Makenzie Parker said. "She cares about everybody she knows."
Through this time, Pilkinton is seen as an inspiration by others. She has impacted not only her classmates, but her teachers as well.
"I prayed that I could be an encouragement to her in some small way," Pilkinton's seventh grade teacher Kristine Brown said. "But instead, Madison became a huge encouragement to me."
Pilkinton also helps out a lot in the community. She spends most Saturdays volunteering with her grandmother.
"I remember thinking, 'What an amazing young lady,'" Brown said. "She faces so much in her own life, yet she still puts others first."
As of right now, her doctors are unsure of what the next treatment plan is. Even though Pilkinton has faced many hardships in a few short years, nothing stops her from keeping high spirits.
"Just focus on what's in front of you," Pilkinton said. "Always look for the positive in things."
View Comments (9)
About the Contributor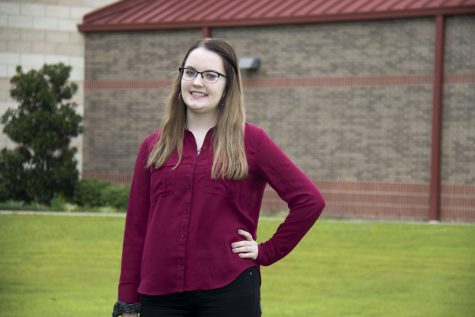 Kaylee Rodriquez, Editor-In-Chief
Kaylee is a senior at Lindale High School and the Editor-In-Chief for the Eagle Eye staff. Kaylee is also a member of the audio visual production team,...