Publication staffers attend summer workshop
   Newspaper and yearbook staffs from several schools met June 28 and 29 for the Balfour Publication Workshop at Whitehouse High School. The workshop helped prepare students for the upcoming school year.  
 "This gives them the jump start and the tools to progress and a vision for the rest of the school year," conference host Paige Dyer said. "Hopefully they will take these resources and the information that they get from here and use it for furthering their career."  
 This year in particular, the workshop offered exclusive choices of classes ranging from beginner to advanced versions of Photoshop and InDesign to photography sessions to theme development. Director Debbie Vaughn witnessed these programs change in her years of directing the workshops.
   "In the past, if you were in newspaper, you were in one session all the time," Vaughn said. "This year, at any hour, you can go to any workshop that you want to. It really has changed."  
 Vaughn personally invited all of the workshop instructors and their staff members.  The topics covered a wide variety of journalism subjects that build skills necessary for the school year.  
 "It's really valuable, especially for my yearbook staff," assistant workshop instructor Alisha McGee said. "The work that we do during these two days saves us weeks of work when school starts."  
 Each session developed differently depending on the students who attended. The level of attention and focus the students put forth typically affected the outcome of the workshop's classes.    
"They're all different because they all have different personalities," newspaper workshop instructor Leland Mallett said. "This workshop here has been fun because Lindale has a lot of kids that all know each other, so it makes it fun. "  
 The sessions were designed to give students new ideas and perspectives in journalism. This exposure gave students the opportunity for growth and a foundation to build upon.    
"The best piece of advice that I learned was to always be open to everyone's ideas," junior Sarah Huseth said. "We learned a lot and gained ideas that we can use in spreads and other things in this year's yearbook."
Adviser's note:  This story is the first story written collaboratively by the "new" staff members.  They worked together to create this piece as a hands-on project at the workshop.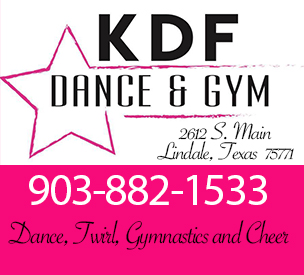 View Comments (2)