Senior scrapbooks bring nostalgia
It's that time of year. Seniors are sending out graduation invitations and caps and gowns are being delivered. It is also time for the seniors to make their senior scrapbooks. Each year in the senior English classes the teachers set aside time for the students to make a senior scrapbook.
"I think it gives the seniors a time to reflect," English IV teacher Melanie McNiel said. "Everyone is kind of frantic at this time and our seniors need to take a deep breath. That's what I told my class. It reflects on where they've been and who has helped get them there."
Throughout the school year the students wrote a journal a day. For the book the students have to pick twenty of their favorite journals and accompany them with pictures the students have taken throughout the year. The students get to make it their own by designing pages and adding their own twist to the book.
"We are putting these scrapbooks together so that we can remember our senior year," Senior Makayla Smith said. ""It documents what has happened throughout our highs school years. It is important because when we're grown we will be glad we have these memories. We will be able to go back and reflect on our high school memories. We will go back and be able to see our friends and everything that inspired us to take the path we took in life."
After two weeks of working on the scrapbooks the English teachers will send of the creations to be printed. They will be sent back in a magazine form and be given to the students.
"Individually each seniors legacy is preserved exactly how they want," McNiel said. "They get to design it and do what they want. Wow, what a neat time as teachers to be able to watch our kids dive into their past and look to their future and put it all together. For us it creates a legacy of the seniors that we will never forget because it is a really sweet time for us to watch."
Leave a Comment
About the Contributor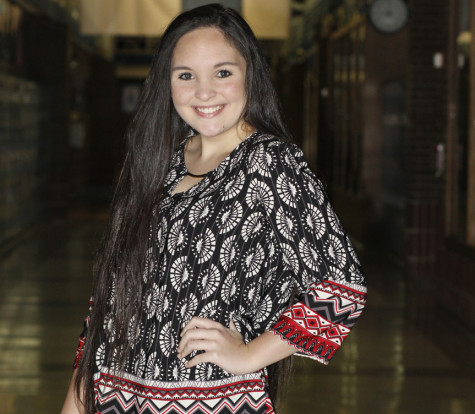 Aubreigh Varias, Business Manager
Aubreigh is a senior and a second year staff member. She is taking TJC classes this year along with being a member of the Ready, Set, Teach program. She...