OAP advances to Bi-District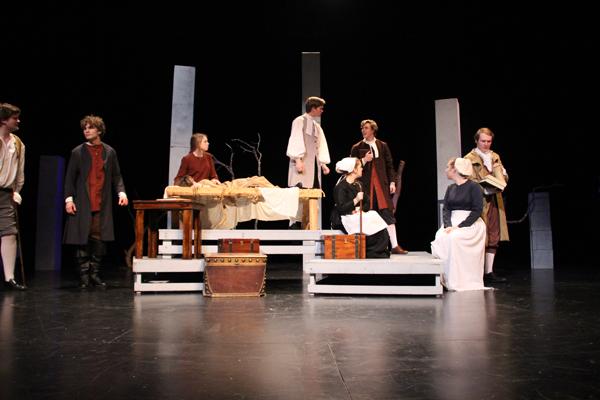 Lindale's theater department advanced in District One Act Play competition hosted March 3 at Robert E Lee. They will now perform on March 24 at Bi-District in hopes of advancing forward to Area.
"We have done a lot to put this show together through working with the actors many, many hours," director John Jarman said. "There is a lot that goes into putting a good show together."
The play they are performing is an American theatrical classic, "The Crucible" by Arthur Miller. It is a story placed in the time period of the Salem witch trials. All of the characters are modeled after real people who lived in that time period.
"The Crucible is a very important story because it is something that has happened throughout history," senior and stage manager Shelby Cooper said. "It was written in the 50's around the Red Scare period.         Arthur Miller was actually accused of being a communist and he wrote ''The Crucible" to show the same idea of pointing fingers to ruin people's lives."
The theatre department has been working many weeks to make this show great. The directors and the cast put in many weekends and long after-school rehearsals to really make it the best possible production it had the potential to be.
"We have rehearsals three or four days a week," sophomore Elizabeth Tagg said. "We have really worked to recognize that these are real people and they had real lives and this is their story. Everyone has connected with their character on a more than basic level, and this has really deepened the play."
Bi-district will be held at the Lindale PAC center, hopefully giving the cast a home field advantage.
"I'm glad we got to make it to our bi-district meet and be able to perform on our own stage," Jarman said. "It's a lot more comfortable for the cast and crew because they know the stage, so I think it is really a benefit to be able to perform at our own space next week."

View Comments (1)
About the Contributor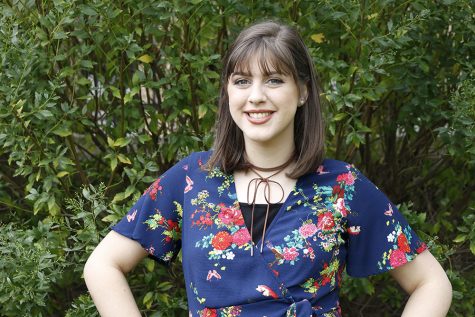 Sydney Smith, Editor-In-Chief
Sydney is a senior at Lindale High School and second-year Editor-In-Chief for the Eagle Eye staff. In her free time she enjoys reading, spending time with...