A time of reverence, respect and remembrance
Black History Month takes place this February
Black History Month is widely known as a celebration of the achievements of African Americans held annually every February. Each president of the United States since 1976 has designated this month to commemorate the accomplishments of African Americans, and countries like Canada and the United Kingdom have also set aside a month of dedication every year. Each year has a different theme, and the theme of 2016 is: 'Hallowed Grounds: Sites of African American Memories,' which provokes thought about the history of African-Americans and the beginning of their arrival in America.
"I do think [Black History Month] is important because we can sometimes forget where we've come from as a black community and being minorities," senior Airenada Steele said. "I think it's very important for the world to see how we've contributed to where it is now."
Before Black History Month was fully established, renowned historian Carter G. Woodson decided to start the movement to raise awareness about the triumphs of African Americans. It started out as just a week of dedication that took place in February before eventually filling up the entire month. During this special month, many schools and other institutions across the nation take it upon themselves to teach students and other young people about the culture and heritage of African-Americans and their impact on the world through literature, art, entertainment, and many other mediums.
"At the school I came from, we had a black history program every February," Steele said. "We'd have the students dress up as different black history figures, music performances and plays put on for a week or two. We'd have the black students get up and perform dances like TLC's songs and dances. It had singers, dancers, everything– even the lady who invented the perm for black people's hair."
2016's current theme for Black History Month signifies the long struggle they've had in claiming a spot in this country's history and continuing to change not only the nation, but the world as well. 
"Black History Month means that people are recognizing what great African Americans have done in the past to change the world," senior Amanda Edwards said. "It's appreciating those and not forgetting that those happened, because in our culture and our society today we don't really remember or realize what impact that African Americans had. It's something that needs to be recognized in high school, and not just for African-American communities, but for everyone really because there are things that have been done in the past by African Americans that affect every race."
Prominent black figures of the past who are most often studied in public school curriculums include Martin Luther King Jr., Rosa Parks, Harriet Tubman, and others. Despite these teachings, many students still have poor knowledge of black history. On the National Assessment of Educational Progress U.S. History Exam, only 2% of seniors in high school got full credit when asked to identify a quote from Brown v. Board of Education supreme court case. 73% of students either missed the question entirely or received an "inappropriate score."
"In TJC American History, we read the autobiography of Frederick Douglas and that was very insightful for me personally, just being able to spend even the most miniscule amount of time on these key black figures in history," senior Aaron Cortinas said. "I feel that if we broaden that and perhaps even the entirety of Black History Month we do teach about these key black figures it could open a lot of people's minds and create a sense of understanding and also some pride within our school. And for a lot of the other students who either don't know very much about black history or might even discriminate against black people, it might really open their eyes and show them how black people have succeeded and are capable of great things."
Leave a Comment
About the Contributor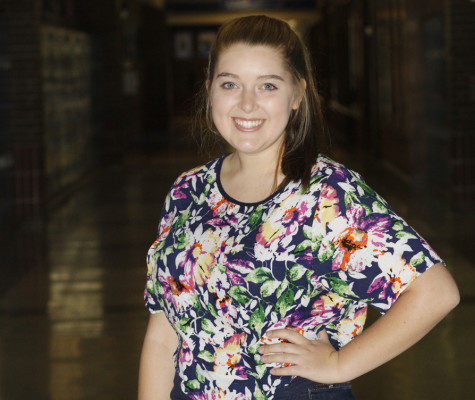 Emma Johnsen, Managing Editor
Emma is a senior at LHS and a third-year staff member for the Eagle Eye. She enjoys debate, theater, playing the trumpet, vegan food, and taking selfies...