All Region power duo
Couple and fellow band members aim for new heights
        With a silent room as his audience, he raises his saxophone to his lips and plays his piece. With a content sigh, he puts his horn to his chest, and sits down as the next in line stands to play.
On January 9 Lindale High School students competed at the Area contest where students who placed at the regional level had the chance to play for a spot at state.  Seniors Matthew Smith and Kassie Lindamood both made first chair Honors Band at all-region contest and competed at Area.
"We both have been a part of the band program since sixth grade," Kassie said. "Music has been a big part of my life personally since I was a kid. Band is a nice place to relax and be in my element."
Students who compete in All Region start practicing two to three months in advance.
"I usually practice my piece 30 minutes to an hour a day," Matthew said. "But you can't just practice your All Region piece, you have to go through your scales and warm up exercises. Maintaining your technical ability is just as important as anything."
Making first chair in the Honors Band means that the player is the best at their respective instrument in the region. Area puts them in competition with the best of the four other regions in the area.
"The amount of work ethic that these kids have has taken them to this point," Director of Bands Steven Moore said. "A lot of work goes into it behind the scenes that folks don't see. I'm very proud of these kids."
View Comments (2)
About the Contributor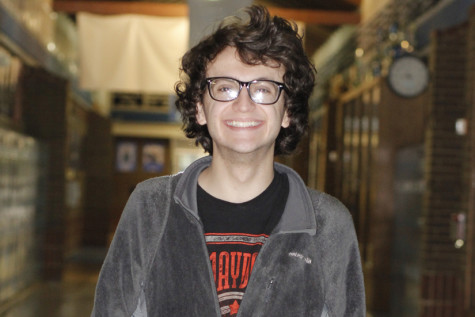 Drew Austin, Social Media Manager
Drew Austin is a senior at Lindale High School and a third year member of the LHS Newspaper staff. Drew is a vegetarian, and he loves animals more than...