Ranking up
Senior scout builds walkway for students
Construction for a new student walkway began on Sat., Sep. 19. Senior Christian Straus and a group of Boy Scout helpers took on this project as a community service to the school. The walkway is located at the corner of the parking lot where the practice field fence begins.  The project will serve as a portion of Straus's Eagle Scout service.
"I constructed a walking path for the students to use going to and from the parking lot," Straus said. "The area has become rutted out, and I wanted to make the area more appealing. Being an Eagle Scout means that you are a hard worker and always willing to help others, and I hope to do that with this project."
Eagle Scout is the highest rank in Boy Scouts. Straus has been working hard to become an Eagle Scout since he was eleven years old. Before becoming an Eagle Scout one must progress through the Boy Scout ranks, earn twenty-one merit badges, serve six months in a troop leadership position, and plan, develop, and give leadership to a service project.
"Becoming an Eagle Scout takes a lot of time and commitment," Straus said. "You have to work through each rank learning and applying skills to merit badges and everyday life, all while living by the scout law and oath. Eagle Scouts demonstrate the scout law and oath through what they do in life."
Becoming an Eagle Scout is a huge honor. In 2013, 56,841 Scouts earned the Eagle Scout rank. Around seven percent of all Boy Scouts earned the Eagle Scout rank in 2013. It takes years of commitment to the Boy Scouts of America program.
"I am not an Eagle Scout yet," Staus said. "Doing this project is a big part of becoming one though. Not only will it help me, but hopefully it will also help the high school students because this project is for them. It feels good to help people. I cannot wait to become an Eagle Scout."
About the Writer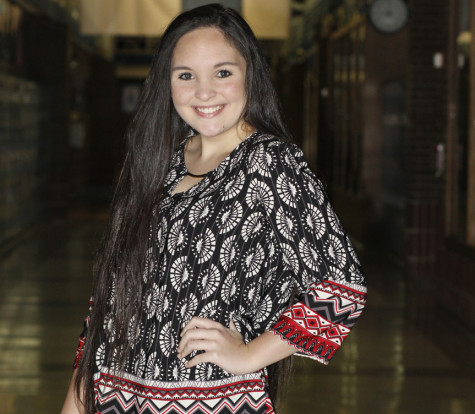 Aubreigh Varias, Business Manager
Aubreigh is a senior and a second year staff member. She is taking TJC classes this year along with being a member of the Ready, Set, Teach program. She...