Angels pass on their wings
LHS debate students learn to compete from experienced students
Lindale High School debate students are traveling Saturday to John Tyler High School to compete at an "Angel" Tournament. Lindale participates in one angel tournament a year, which is normally held the fourth week of school at John Tyler.
"When we get young kids who have never done debate before they are very confused about what is going on," speech and debate Coach Rory McKenzie said. "We try to get them right into competition as quickly as possible, and the easiest way empirically we have found to do that is by giving them this crutch."
The crutch is the angel– an upper classman debate student who coaches one of the freshman or new debate students. This year there are eight policy angels, two Lincoln-Douglas angels, two public forum angels, and three congress angels.
"The tournament offers a unique experience to all the young ones of the program to come to together and utilize speaking skills in an academic setting," policy angel and State Champion Alec Ramsey said. "The students learn about speaking in front of people in competitive circumstances, as well as getting to experience how fun debating can be."
The LHS debate program has a long running legacy. Many of its members have placed at state meets and gone on to nationals.
"What I've told the novice kids is that I've been teaching them moves to a dance, but haven't given them a chance to try," McKenzie said. "This Saturday at the tournament they will get their chance to try it out–to dance."
View Comments (1)
About the Contributor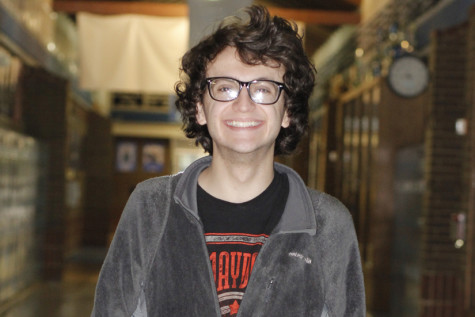 Drew Austin, Social Media Manager
Drew Austin is a senior at Lindale High School and a third year member of the LHS Newspaper staff. Drew is a vegetarian, and he loves animals more than...