Bringing home the medals
Band students compete at State Solo and Ensemble Contest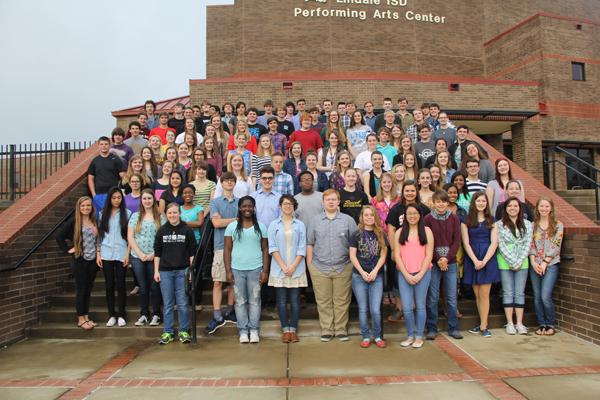 106 students competed at the State Solo and Ensemble band contest May 29 and 30 in Austin earning 33 medals.
"33 medals at state is fantastic," Moore said. "Many of our top groups did not have their best day so the medal count could have been higher, but I am very proud of the kids."
Twirling events took place on Friday, with Haleigh Hopper, Hannah Sanders, Kaley Perez, and Whitney Bacon earning silver medals. Band events took place Saturday, with Kassie Lindamood, Sarah Huseth, and Mercy Parker earning gold medals on their flute solos and Zack Terrien earning a gold medal on his euphonium solo. One saxophone ensemble, consisting of Parker Brown, Lauren Lang, Colton Parker, and Matthew Smith, and a bassoon quartet with Annaliese Bell, Catia Bell, Tyler Clark, and Kole Westberry, earned gold medals.
"I've been working toward making a first division at state since my freshman year," Lindamood said. "I was in tears when I discovered that I had been able to finally reach the goal with my solo."
Numerous solos also earned silver medals. According to freshman Sarah Huseth, she is ready to go back next year.
"I enjoyed listening to my judges tell me what I can do to make myself a better player," Huseth said. "Their comments and advice will definitely help me for competing next year."
Leave a Comment