The best lesson is in serving others
Caldwell teaches community service class
Speech teacher Janice Caldwell will be teaching a new class during the 20015-16 school year. The class will be focused on community service and will train students on how to give back to the Lindale community.
"I am very excited about this class," Caldwell said.  "I hope it can help them learn a sense of serving others."
The class will kick off with a creative presentation to set the tone. Students will then begin identifying their own gifts and deciding what areas of community service in which they would like to work.
"I really think this sense of serving others will translate into a life of sharing their gifts and talents with the community," Caldwell said. "I hope it will be a stepping stone for a life of community service."
Students may choose to work in several different areas. Choices include working with the elderly, tutoring young children, helping teachers or teaching in subjects such as art, music, dance and athletics.
"Our goal is to teach students to give back to our community," Caldwell said.  "Working with others and helping in needed areas are all things we hope the class will teach the students."
At the end of the year,  each student will have achieved approximately seventy hours of community service.  If the students reach the seventy hour goal, they will receive a community service cord to wear on their gown when they graduate from high school.
"My biggest goal is to teach students to give back to the community,"  Caldwell said. "I hope it gives everyone taking this new course a sense of great accomplishment."
Leave a Comment
About the Contributor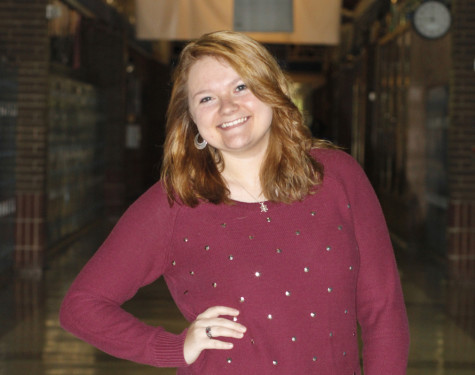 Emily Fry, Editor-in-Chief
Emily Fry is the Editor-in-Chief.  She is a senior and a second-year member of the LHS Eagle Eye. She loves writing, reading, sleeping, singing, and...