From country to pop
Music icon Taylor Swift's big change
Radio blasting, windows down, and hands in the air. A group of teens drives down the road blasting Taylor Swift's newest hit single, "Shake it Off".
In 2006 at the age of 17, Taylor Swift released her debut self titled album Taylor Swift to an overwhelmingly warm response in the country industry. Now nine years later Taylor has transformed the pop industry with her fifth studio album 1989. This transition has been the topic of much discussion for the students of LHS.
"Taylor Swift is a very talented woman, and I'm personally very glad she made the switch from country to pop," sophomore Hannah Reneau said. "Her albums as a country artist were super boring, whereas her pop albums actually contain quality music."
Taylor blew away the music industry with the October release of her newest album. Many of the current top country music artists have embraced the change with open arms.
"It's wild," Taylor Swift said in Christina Vinson's article "Modest Taylor Swift Didn't Expect Country to Pop Transition to Be So Successful" on TasteofCountry.com. "You're kind of starting over when you're labeling yourself in a new genre. So to see it go viral … and to have radio all over it, and people buying it, it's really nice."
Two singles from 1989, "Blank Space" and "Shake it Off", peaked at number one on the Billboard Top 100, and both stayed there for many weeks. The album itself stayed at number one on Billboard's album chart for over ten weeks.
"I think her transition from country to pop represented her change as a person," junior Zöe Santchi said. "Some people might wish [she] would go back, wish she'd never turned into the current day pop star that she is, but personally I enjoy seeing her development as an artist."
View Comments (1)
About the Contributor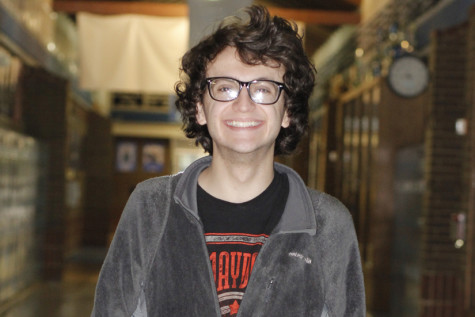 Drew Austin, Social Media Manager
Drew Austin is a senior at Lindale High School and a third year member of the LHS Newspaper staff. Drew is a vegetarian, and he loves animals more than...