Sick of senioritis
Students explain thoughts, feelings about senior year
Lying on her bed, she attempts to summon the will to grab her backpack and start her homework. She stands up and trudges toward the pile of papers and books. Mournfully, she gazes at the clock. 9:00. She thinks about the large mountain of homework. Then she thinks about the large mountain of pillows. She turns heel and flees back to her bed. She promptly curls into her blanket and falls asleep.
Every year, the majority of seniors deal with "senioritis". This malady includes procrastination, not doing homework and a general apathy toward all things school and responsibility-related.
"I never really gave senioritis too much thought," senior Maggie Pierce said. "I've been wanting to get out of high school about since I got in, but it really took off just this year and it came out of nowhere. The thing about senioritis is: I just don't care right now."
Many seniors find themselves not studying or not doing homework more than usual during their senior year. This happens in a variety of classes, including dual-credit, and even in Coach Klein's classes.
"I don't want to do anything," senior Ke'Andre Starling said. "Its just like I don't have the motivation to complete any of my assignments. Its like, if we have a big test I would usually stay up all night studying, but now I just go to sleep and say 'whatever happens, happens.' "
In contrast to last year, when seniors said 12th grade was the easiest year, many seniors this year believe senior year has been the hardest year of high school.
"They said that senior year would be the easiest, and they lied," Starling said. "This is literally the hardest year of my high school career."
Despite senioritis, seniors believe that being affected by senioritis their senior year will not affect them getting into or succeeding in college.
"I think once I get into college, it's like a new experience and a whole different thing," senior Alex Johnson said. "I'll be more excited about it and more driven to get stuff done because its something new and different."
Some seniors decided to make a preemptive strike against senioritis. These seniors are trying extra hard to fight their need to procrastinate and not try.
"Senioritis is basically just people choosing to do things other than what is required of them at school," senior Gavin Downing said. "At the end of the day, I needed to choose between what I wanted to do and what I had to do."
Leave a Comment
About the Contributor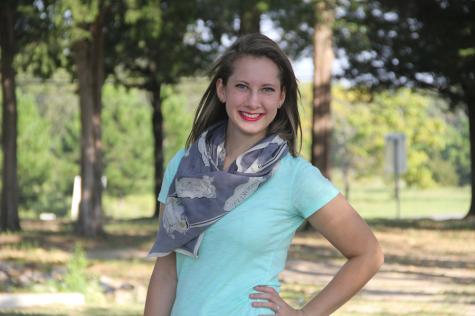 Lily Hering, Managing Editor
Lily Hering is a senior and the managing editor of The Eagle Eye. Lily is a state champion in UIL journalism, and she also participates in soccer, NHS,...