Hour of Code
Students participate in Computer Science Education Week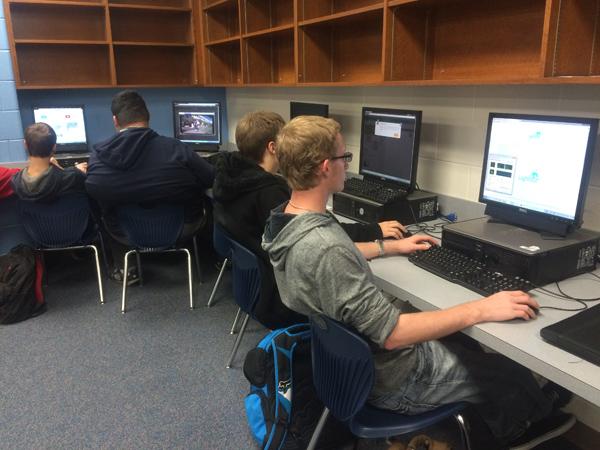 The students in Computer Science classes were introduced to programming through the Hour of Code last week as part of Computer Science Education week. The Hour of Code is an international program that teaches programming to children from grades K-12.
"Most people use something that was developed by a programmer and coding every day of their lives," computer science teacher Amanda English said. "Every website they visit, every video game they play, every smartphone app or computer software they use was created and developed using code. Without coding, every day life would look very different for many people."
Hour of Code, which reached 15 million students worldwide last year, is intended to steer more young people, especially girls and racial minorities, into computer-related careers.
"My programming classes and web technology class already code on a daily basis, but for my digital interactive media students it was the first time for most of them to write any lines of code," English said.
Code can be learned quickly, and the introduction to code basics can be the building block toward more elaborate projects.
"It was really difficult to figure out at first," sophomore Bryce Ransone said. "Once you get the hang of it though it really opens up your mind to a whole new concept."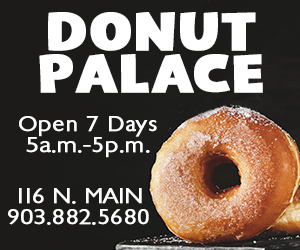 Leave a Comment
About the Contributor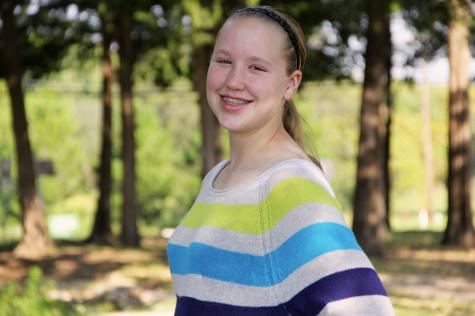 Kate Adams, Staff Writer
Kate Adams is a sophomore at Lindale High School and a first-year member of the newspaper staff. She loves music, devoting time to her friends, and writing....