Key to the community
Students helping the community
As the man walks up to the line with his tray, the girl behind the counter smiles and fills his tray with food. She watches the man walk to a table and sit down with his wife and young daughter. She is filled with happiness at knowing she has at least brightened the family's day just a little.
Key Club is actively participating in community service projects by raising money and gathering food for those who are less fortunate. The club also helps work events sponsored by the school, along with hosting it's own events.
"We are currently finishing the coffee drive where we are collecting coffee for the hospice, and have done the couch potato fundraiser for the Yeakley family," Key Club sponsor Kimberly Saunders said. "We also have many other projects planned for this year, like fundraisers for Kiwanis."
The key club doesn't just help the community. A great example of how they sanction fun activities for the school is the recent pumpkin contest held among the many clubs at Lindale High School.
"Not only is Key Club about helping the community, but about helping bring our school together," co-vice president Lindsey Cooper said. "The recent pumpkin contest we held was a great way of doing that. All of the different clubs and organizations in the school made pumpkins for the contest, and a winner was announced at the senior pep rally last Friday."
Key Club is a national organization, and a part of Kiwanis. LHS Key Club aims to encourage leadership and a love for service in the community in the students who participate.
"I feel we have a very strong impact on the community," co-vice president Lindsey Cooper said. "We help promote a bond in Lindale that not many other organizations can do. Bringing the community and our students together is one of the best things about what we do."
"Key Club gets our school's name out in the community," junior Matthew Smith said. "It gets students out there and lets them get real life experience."
Leave a Comment
About the Contributor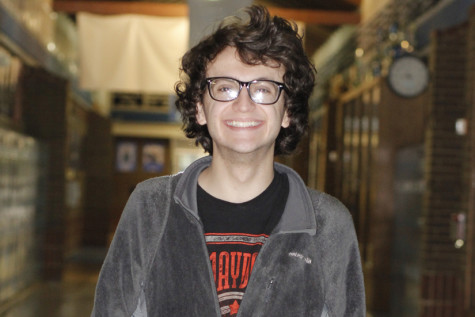 Drew Austin, Social Media Manager
Drew Austin is a senior at Lindale High School and a third year member of the LHS Newspaper staff. Drew is a vegetarian, and he loves animals more than...