Leading the way
Spotlight on lead actors Ward and James
He stands under the spotlights, listening to the absolute silence that follows his final line. He waits for the lights to fade and the curtains to slide closed. As the stage melts into shadow, he hears the first clap, followed by a second, then thundering applause. He grins widely, enjoying the feeling.
Junior Griffon James played the lead role of Ralph in the all-male play "Lord Of The Flies" and senior Ashley Ward played the lead role of Fanny in the all-female play "As It Is In Heaven". The back-to back performances were held October 23, 25 and 26 at in the Performing Arts Center.
"When I'm performing I feel kind of nervous, and sometimes it shows, but usually not really," James said. "I just feel like there's all these people watching you and there is a lot of pressure. But, when you're performing and get a standing ovation and people are clapping and cheering for you, it just feels really great."
Both James and Ward are returning theater members. James has been in theater for three years, while Ward has been in theater all four years of high school.
"Because I've been in theater for the past few years, I've been able to build up experience in order to have the ability and maturity to be a lead role," James said. "I was pretty happy, but then again I wasn't really surprised because the director was hinting at it the entire time. I was excited that I got it, and I was ready to take on the responsibility of having the lead role, but it was kind of expected.
The all-female play was directed by theatre teacher Amanda Murray and EJ Moss teacher Taylor Jarman directed the all-male play.
"I think Mrs. Murray picked me because she saw that I was the person that could pull of that role and be able to play the character to its full potential," Ward said. "I generally just have to lead by example. It's fun being a senior and being a lead, but it's always been fun no matter what.
Leave a Comment
About the Contributor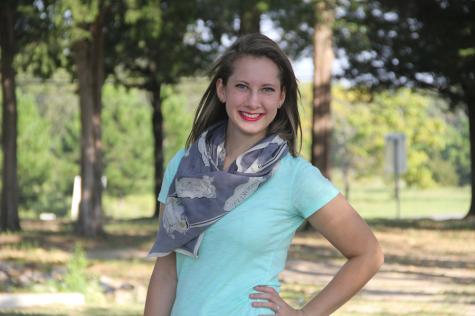 Lily Hering, Managing Editor
Lily Hering is a senior and the managing editor of The Eagle Eye. Lily is a state champion in UIL journalism, and she also participates in soccer, NHS,...