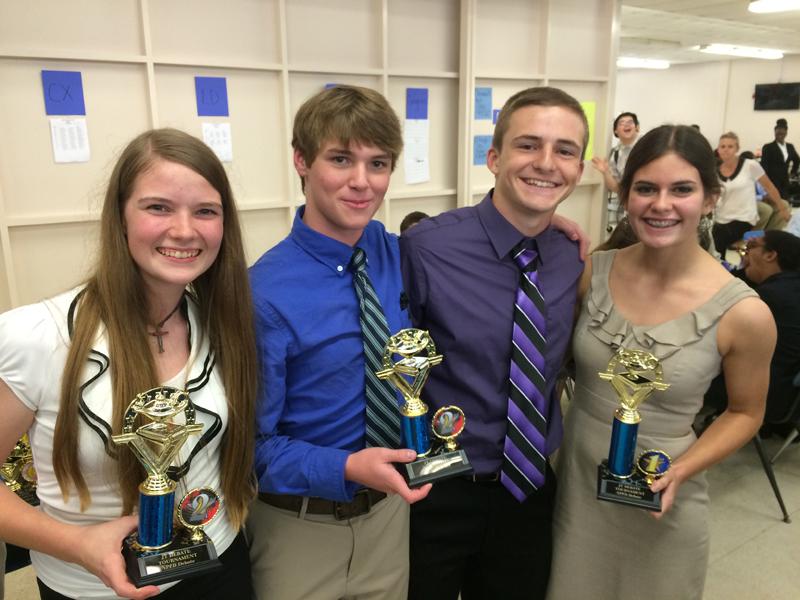 Novice debaters got their chance to attend John Tyler High School Angel Debate and Student Congress Tournament Saturday September 20. Lindale took 37 students, with every student winning at least one round.
"I felt great about the results," Lindale debate coach Rory McKenzie said. "Hopefully [the novice debaters] realized debate isn't as hard as they thought it would be."
The tournament objective is to ease novice debaters into a rigorous and often difficult activity by giving them access to older, more experienced debaters.
"I'm loving the debate program," junior Emily Fry said. "It's really successful and the varsity members deliver really well. I'm definitely doing it next year."
Eight Lindale novice debate teams placed with sophomore Hannah Sanders and freshman Elizabeth Tagg each earning top speaker in their division.
"Winning top speaker was a real honor," Sanders said. "I hope the rest of my debate career will be this prosperous."
Students will be able to qualify for the National Individual Events Tournament of Champions held May 8-10 in Lincoln, NE.
"I think the novices will do great," varsity debater Alec Ramsey said. "They're all excited about their future in the program, and honestly, that's what it takes to become successful."