Volleyball team continues to win
The varsity volleyball team will play Tuesday night against Nacogdoches at 6 in the LHS gym. They won their game Friday night against Corsicana, making their record 3-1 in district.
"So far this season, I think we've come together and were looking better each time we step on the court," head volleyball coach Meghan Renicker said. "In practice and in games they've put their heart on the line to go out there and win."
This year, they volleyball team has 11 players. There is one freshman, three sophomores, four juniors and three seniors.
"I think the biggest struggle this year is that we are so young and we have all different ages," Renicker said. "We're putting all those girls together out on the court to play as a team and I think we're just now getting better as a team. Just them getting to know their teammates has been a struggle this year."
The team's overall record this year is 17 wins and 10 losses. Renicker says the team continues improving each time they play.
"We beat Corsicana and we played really well as a team," junior Rhyan Rand said. "We had a lot of energy and just all played our hardest. Every point we played hard and worked to play harder and beat them."
There are three seniors on the team this year, Travicia Acy, Kinsey Arnold and Liz McLaughlin. McLaughlin believe that Acy has been the MVP of this season so far.
"I think Travicia has really stepped up this year," McLaughlin said. "Last year she was on varsity, but this year she is a huge factor in this team. We would not be the same without her."
Leave a Comment
About the Contributor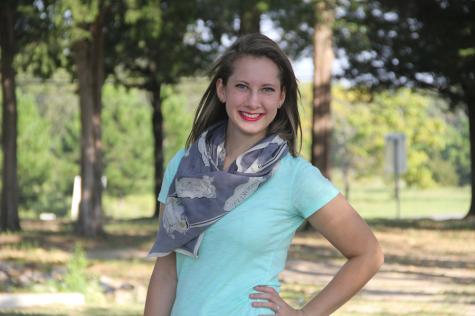 Lily Hering, Managing Editor
Lily Hering is a senior and the managing editor of The Eagle Eye. Lily is a state champion in UIL journalism, and she also participates in soccer, NHS,...