Supreme Court Justice speaks at UT Tyler
Debate students attend Q&A and lecture with Clarence Thomas
Speech and debate students traveled Sept. 16 to UT Tyler and participated in a question and answer session with Supreme Court Justice Clarence Thomas. Skylore Evans, Shane Mclaine, Sarah Havens, Colton Parker, Emma Johnsen and Maddie Burton were the six students who attended, and the speech and debate coaches Rory McKenzie and Janice Caldwell accompanied them.
"I've never had the opportunity to listen to a supreme court justice speak," McKenzie said. "I think there really is this perception that they are so different from the rest of us, but he really wasn't. He had a lot of things to say that made him seem approachable. I hope my students will recognize that this was not something that everyone gets the opportunity to do."
Justice Thomas answered the questions high school and college students in attendance. He spoke about his grandfather, growing up in the segregated south, politics and his fellow colleagues in the Supreme Court.
"The Q&A was actually a lot different than I expected," senior Colton Parker said. "He spoke on a very personal level, and he actually answered the questions directly."
Two students from Lindale, Shane Mclaine and Sarah Havens, were able to have their question answered by Justice Thomas.
"I was so excited when he picked me to ask a question," senior Sarah Havens said. "I was also really nervous. I even pointed at myself and asked, "Me?" and he said "Yes, You!"
After the Q&A, all the Lindale students who attended along with more than 2,000 East Texas citizens filed into the Cowan Center to hear a lecture by Justice Thomas. He was the featured speaker for the 33rd year of the UT Tyler Distinguished Lecture Series.
"This was definitely an experience that I will never forget," senior Maddie Burton said. "It was amazing to see one of the leaders of our country in the flesh, and his words really gave me a newfound sense of confidence."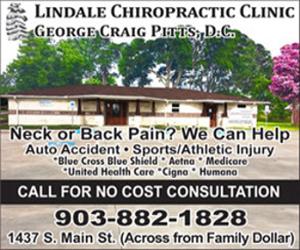 Leave a Comment
About the Contributor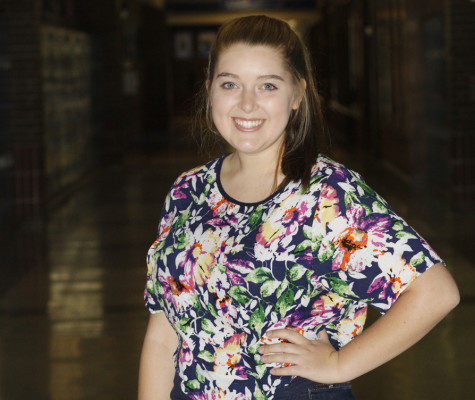 Emma Johnsen, Managing Editor
Emma is a senior at LHS and a third-year staff member for the Eagle Eye. She enjoys debate, theater, playing the trumpet, vegan food, and taking selfies...