Baylor comes to Lindale
Professor discusses new debate topic
William English, professor in the Department of Communication at Baylor University, came to Lindale High School on September 2 to speak to several high school debate teams, including our own. In his lecture, he kicked off the 2014 CX debate topic.
"I have been speaking at Lindale High School for the past twelve to fifteen years," English said. "My love for debate keeps me coming back to talk to schools."
The topic that was discussed was whether the United States federal government should substantially increase its non-military exploration and developments of Earth's oceans.
"I think it is a really broad topic, it has many different things to cover," debate coach Rory Mckenzie said. "To have someone like Mr. English come to the school to talk and clarify is really helpful.
English graduated from Baylor University and says he is very passionate about speaking to the schools' debate teams. He says he is also very passionate about debating and public speaking.
"I pursued debate in college," English said. "My passion for it has kept me coming back."
Leave a Comment
About the Contributor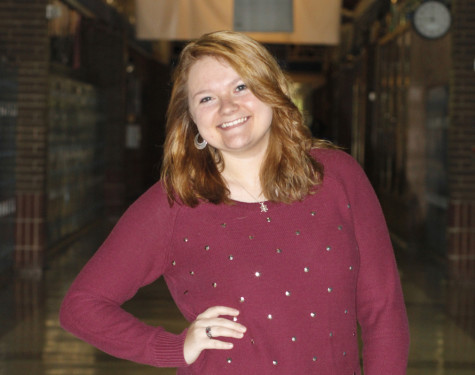 Emily Fry, Editor-in-Chief
Emily Fry is the Editor-in-Chief.  She is a senior and a second-year member of the LHS Eagle Eye. She loves writing, reading, sleeping, singing, and...