Welcome to Happyville
New teacher comes to stay
New year, new school, new teacher. With an open mind and a smile on her face, new teacher Dalinda Cassell knows that today will be great now that she's a part of the LHS family.
Cassell teaches Child Development and Skills for Personal and Family Living. She has been a part of the Lindale High School staff for only a few weeks and has found it easy to adjust.
"I feel very welcomed," Cassell said. "I don't feel like I am a new teacher. Some places that I've been to, it's like nobody wants to speak to you. Here it's been very friendly and open. It's very nice; it makes coming to work easy."
Cassell has taught at many schools including Fairfield, Eustace, Ferris, and Caddo Mills. Lindale has made the best impression on her.
"The school was very nice, well taken care of, so that was impressive to me," Cassell said. "Everyone here just seems so happy. It's like Happyville."
Cassell has coached track, cross country and volleyball. She now coaches basketball and softball. Like many teachers, Cassell had motivation to become a teacher and coach from her own schooling.
"I had some very good teachers in high school, and I had some not-so-good teachers growing up," Cassel said. "I feel like that you help shape children at this age, and even younger, and you can either help them in a positive or negative way. I've wanted to help people reach things that they wanted to reach or goals that they wanted to do as an adult."
Cassell's first few weeks of classes has her hopeful for a great school year.
"I feel like they're very attentive in class," Cassell said. "With the things that I teach, I feel like once they learn, open up, and talk more it's going to be a fun environment for them.
Cassell's classes are designed to be a comfortable place that makes it easy for students to open up for discussions.
"Mrs. Cassell really makes learning about child development fun," student Allison Simmons said. "We don't do a lot of book work and we learn a lot about the other students in the class. It's a very nice environment to start my day off in."
Leave a Comment
About the Contributor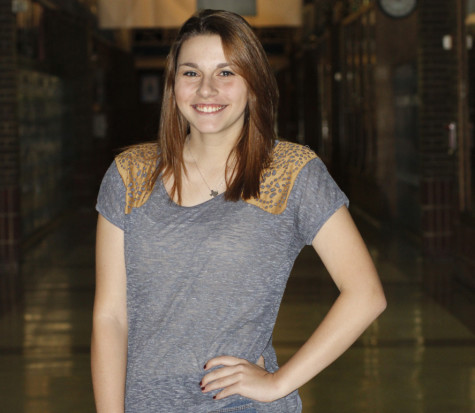 Kamryn Stacks, Social Officer
Kamryn Stacks is a junior at Lindale High School and a second year Eagle Eye staff member. She hopes to attend UNT to major in Education and minor in Journalism....