Students design local home and receive a sizable donation [slideshow]
Students in the LHS engineering classes had one of their floorplan designs built as a local home and the district received a portion of the profits when the house was sold.  In a combined effort from Jerry Alexander, President of the Red Baron Building Company, Superintendent Stan Surratt, and LHS CTE Director, Brent Berryman, Lindale students were able to design a home that was built in the Ruby Trails subdivision.  Alexander then donated a portion of the profits, over $15,000, to LISD and the Career and Technology Department.
"It makes me proud as a superintendent to know that the students worked and helped design this," Superintendent Stan Surratt said. "I can't thank Mr. Alexander and Brent Berryman enough for their support and imagination to create a program like this."
The three bedroom three and one-half bath home was constructed after the winning student design plans were chosen.  Students in Brent Berryman's classes used Chief Architect software to design the plans, and Alexander and Berryman guided them through the process.
"These kids in high school can design houses on architectural software," Alexander said. "Five to eight years ago you had to hire a licensed architect to get that kind of work.  It was really cool to go in there and see them capable of doing it."
At the beginning of the project, the students were allowed artistic freedom, and the first products were funky and original, such as houses shaped like starships and garages that would only fit a Maserati or one motorcycle.  However, through collaboration with their teachers and mentors, the students were able to come up with designs that would fit the modern home buyer.
"These kids are smart and really capable and responsive to feedback," Alexander said. " What is interesting to me is how quickly they caught on."
The project was designed to be hands-on.  The students were able to come out to the site and see every phase of the process, including the plumbing, electrical, and framing.
"It was a lot of fun to see it from a whole new perspective," student design member, Ethan Gott said. "To see it in real  life is a lot of fun."
The project was not without its challenges.  The students had to work hard to make their designs work in the real world, and multiple revisions were required.
"It was just a challenge to be able to design something that people would want as their living space," student design member, Josh Moore said. "It was also fun to be able to do this and to see it be put to use as we designed it."
The opportunities were not limited to just one plan being selected.
"Several students get scholarship awards in several different areas of the project," Berryman said. "This is a great motivator knowing there are many opportunities to excel. Every year they get better and are more creative with the designs."
The finished home was purchased by Norman and Connie Orvig.  They both love the design of the home and the fact that students did it.
"It's exciting to see young people like this design and then follow through on the project," Orvig said.  "I think it's great [for them] to be involved in their community like this."
Both the students and their mentors felt that this was an excellent learning experience, and they are excited about the project continuing in the future.
"It's very neat to work with a school that is supportive of this type of program," Alexander said.  "[They are] willing to get kids out of the classroom and into the field and get some life experience."
"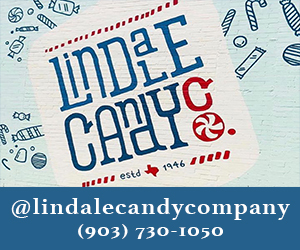 Leave a Comment