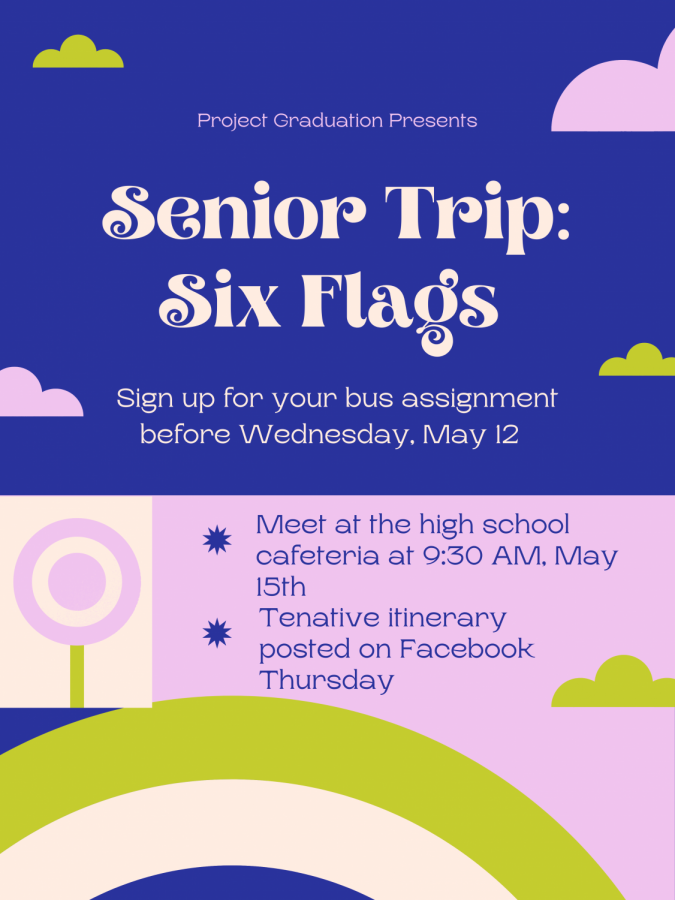 On May 15, seniors will take the annual senior trip to Six Flags, this year being an all day trip instead of overnight. It is being planned by Project Graduation sponsors. 
"For years, Lindale Project Graduation has made sure that our seniors have a safe, fun way to celebrate graduation," parent volunteer Kim Ellgass said. "Things look different [this year,] but a group of dedicated parents are making sure that both the major components (Six Flags and Prizes) are still included in this year's Project Graduation."
Because of the COVID-19 pandemic, the 2020 senior trip to Six Flags was cancelled. This year, seniors get to travel to Six Flags throughout the day in an open park, given that the traditional senior night event, which allowed students to stay in the park overnight, was cancelled due to COVID-19. 
"This year has been hard," senior Alex Gaba said. "I'm just glad that we get a break on the 15th, and we get to go celebrate even if it doesn't look the same way it always does."
Project Graduation, run by Leah Couch and Christi Burkel, also organizes a second event, the senior prize dinner. 
"There is still a ton of work left to do," Ellgass said. "This special group of parents is excited about making this the most memorable Lindale Project Graduation yet."