Choir Students Receive All Region Status [UPDATE: Area Results]
John Park, Managing Editor of News and Feature
November 30, 2020
     The High School Choir program had 32 students receive All Region status in the 2020 Region 21 SSC All Region Choir. Due to COVID-19 precautions, they will not be able to hold an All Region Clinic this year, but 15 of the 32 students qualified for the pre-area round of the All State Process, whose competition will be held December 5th.
     "I believe the choral department singers have shown tremendous resiliency in the face of all the [COVID-19] restrictions," Choir Director Kerry Baham said. "Some of these singers have been working on this year's music since June, but all have been working to improve their musicianship since the first day they enrolled in choir."
     The contest was held completely virtually this year due to cautions surrounding COVID-19. Each singer's audition was recorded, then adjudicated by a panel of five judges. These judges subsequently ranked the singers in comparison to singers from area schools. 
     "I'm really happy about making all region," senior Caled Lawrence said. "Mr. Baham has very high expectations of us, and he works us really hard to make sure we meet those expectations. I'm super excited to go and sing with everyone."
     Students that received all region status include Abigail Alexandris, Claire Azbell, Emily Beard, Breezy Bishop, Samuel Butterfield, Vanessa Butterfield, Hannah Crews, Gracie Day, Xander Dickerson, Nathaniel Fitzgerald, Jayden Gregory, Emily Holloway, Bradley Jones, Madison Klinkovsky, Keyana Korbol, Sarah Kramer, Halle Lambert, Lila Landers, Caleb Lawrence, Helena Leos, Adrian Martinez, Preslee Pullin, Saul Ramirez, Piper Reid, Sarah Richardson, Jade Ross, Elijah Sanchez, Miranda Sanchez, Norah Tayler, Bailey Thorn, Mercedes Trasancos, Tayela Walters.
     "My first year at Lindale [I] saw eleven choir students make all region, twenty seven last year, and thirty two this year," Baham said. "The students are continuing to work hard and learn. Unfortunately we are not having any public performances this fall due to covid restrictions, but will be having a solo and ensemble concert in early February."
UPDATE: December 7, 2020
Results from the 2020 Region 21 SSC ALL AREA Choir:
Sopranos:
Mercedes Trasancos
Emily Holloway
Gracie Day
Jayden Gregory
Altos:
Halle Lambert
Emily Beard
Tenors:
Xander Dickerson
Samuel Butterfield
Bass:
Elijah Sanchez
About the Writer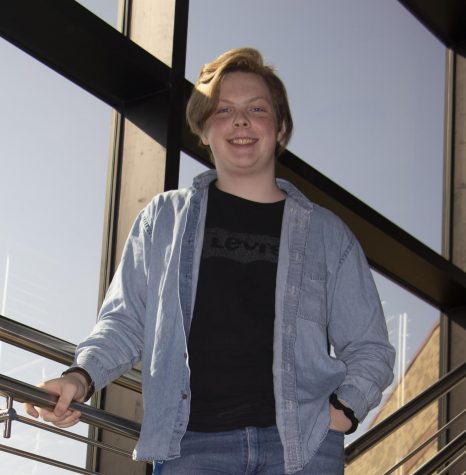 John Park, Managing Editor of News and Feature
John is a senior at Lindale High School and a third year member and editor for the Eagle Eye staff. John enjoys spending most of his time playing the drums...