Geometry Class Builds Tiny Model Homes
Coach Meredith Grant's geometry class is making tiny model homes out of paper using the skills they have learned related to angles and geometry. They will present them in front of the class.
"I felt like for them it would be better if they actually applied it to something so that they can really understand why we're learning that," Grant said.
The students are also building furniture for their houses. For each 3D model, they will figure out the perimeter and area.
"I like my tiny house because it gives us a reality of what our house will look like," sophomore Keli McClellan said. "It gives us time to use our imagination."
About the Contributor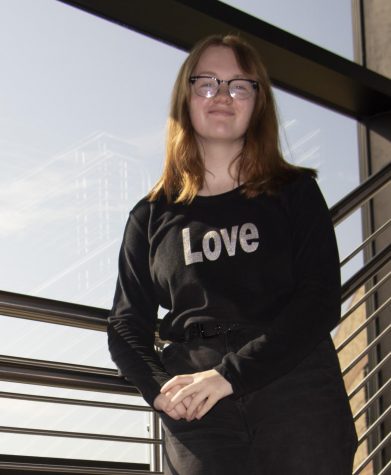 Kylie Hester, Staff Writer
Kylie is a sophomore at Lindale High School and a first year member of the Eagle Eye staff. Kylie is a second year member of the band where she plays tuba....