Featured Faces: Braden Heizer
Name: Braden Heizer
Grade: 11th
Extracurriculars: Speech and Debate, UIL academics, some academic rodeo events, STUCO, and NHS
What I enjoy doing: I spend time with friends and I enjoy UIL academic tournaments because I get to spend time with my friends.
What makes me unique: I'm rather smart, and I like helping others.
Talents: I have good problem solving skills and other solutions for lots of problems.
Future plans: Study chemistry in college then become a chemist.
What's on my TV: Superhero shows and Netflix.
What I drive: I don't drive.
Favorite movies: Into the Spider-verse and Kingsman
Favorite music: Most genres but more specifically rap and r&b.
Favorite website or social media: Instagram
Superstitions: 11:11
Worst habit: Procrastination
I would love to trade places for a day with: Gavin James because he is me but one year younger.
First job: I don't have a job.
Favorite meal: Spaghetti
Favorite drink: Sweet tea.
Talent I would most like to have: I'd like to be better at empathizing with people because I can offer solutions but I'm bad at understanding how they feel.
Favorite celebrity: Tom Holland
Favorite city to visit: Rome
Greatest love: Learning
My hero: Peter Parker (Spider-Man). He helps people both as Spider-Man as a hero and as Peter Parker as a chemical engineer.
Hobbies or interests: Chemistry. Psychology. Chemistry and physics. Random facts.
Bucket list: Eat Rice, eat Chinese food, Travel back to Boston, Visit MIT, CalTech, Rome, Greece, Louvre and Paris, Basketball game at Madison square garden, Visit New York, go to the Summer olympics, Random road trip out of state, and Mean Girls and Clueless
About the Writer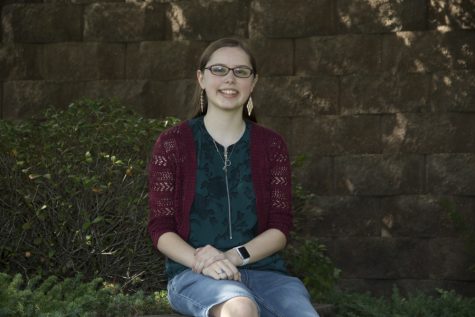 Colleen Starkey, Editor-in-Chief
Colleen is a senior at Lindale High School and is the Editor-in-Chief and sports editor for the Eagle Eye staff. Colleen is involved in UIL, band and is...