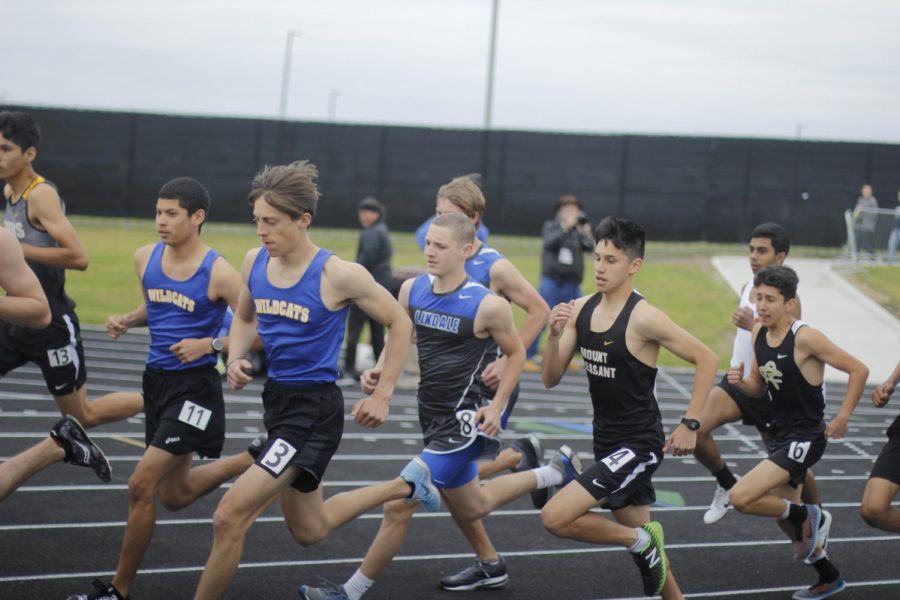 Mary Ray
He bounces a basketball in the winter and raises a baseball glove in the spring. Two completely different activities that both require his attention, but he has trained rigorously to be a part of these teams simply because he loves to compete against others and stay active. This juggling act is a common occurrence for multi-sport athletes who specialize in more than one craft.
"We thrive on multisport athletes," boys track coach Robert Rozell said. "These are individuals who are able to do several things at once throughout the course of the school year. We look for students that are willing to get out of their comfort zone to try something a little bit different."
With many competitive UIL sport events wrapping up for the year, it's beneficial for coaches to look at their rosters to plan for potential teams in the future. While trying to decide, one factor coaches consider is how active students are in other sports.  
"Competing is a thrill," freshman Ryan Sheppa said. "Watching yourself improve over time makes you aware of your growth as an athlete. Being able to run quickly is a skill that I need in the sports I play, which are soccer and track. When I practice for one, it helps me in the other."
Playing multiple sports tells of an athlete's overall ability to focus and develop multiple skills at once. Physical activities in general, however, require a shared basic skill set. These basic skills include stamina, motivation, strength, and mental awareness.
"When you play multiple sports, you have to stay in shape," freshman Luke Poe said. "There is always something to work on and improve, especially when you are focused on more than one activity. I try to identify at least one thing to get better at during practice which gives me motivation."
During their freshman and sophomore years, coaches encourage students to get involved with as many sports as possible because they want well rounded athletes that have the potential to specialize in fewer by the time they are upperclassmen. Students who compete in multiple sports at the same time show coaches in the athletic department that they are dedicated to building themselves as a whole, physically and that they can handle a hefty load.
"The more sports you play, the more athletic you become," boys soccer coach Jason Lawless said. "Anything that helps build muscle and speed is going to be beneficial to that student in the long run. For lower classmen, it is a crucial time because eventually they are going to have larger shoes to fill when they become juniors and seniors."