Football Community Outreach to Local Veterans
     Smiling faces, laughs, hot chocolate, Christmas music, and a real sense of Christmas spirit as the football players put together gifts for people in their community. The football players got together in order to help serve their community this year.
     The athletic department was recently involved in a community service outreach program for local veterans. Saturday, December 8, about 20 different boys hand-delivered 100 presents to local veterans.
     "I love us having the opportunity to serve and it helps our guys, number one, get out of their comfort zone," Coach Chris Cochran said. "And it helps them to see that there are some people out there that need to be served."
     Prior to this, the school district raised money for breast cancer awareness and raised money for the high school coaches association and coaches education foundation. In 2013 the school district held a pink out and raised $10,890 to go towards breast cancer awareness.
     "The idea was initially my wife's idea, she works at special programs here in the district and she wanted to be a part of some community service and we talked about the football team wanting to do some," Coach Jake Smith said. "So we pitched it to coach Cochran and he loved it and wanted to do more things like this with community service."
     Everyone involved initially help a "Wrapping Party" in the green room Thursday, December 6, in order to put together and wrap all of the presents and prepare to give them to the veterans that following Saturday. Then, Saturday morning, around 20 of the boys that had been at the party went to deliver them individually to the veterans.
     "I think my favorite part was hearing their stories," Freshman Jacob Seekford said. "Hearing how they were doing and just seeing the smile on there faces when we gave them the presents, and letting them know that someone cares."
The district plans to continue doing things like these for the community going into the new year. There are also plans to aim for the community service award at the East Texas Kickoff Luncheon next year.
     "We've done several things already this year and we'll continue this spring and summer," Cochran said. "It's just a good opportunity for the guys to be able to learn 'you know what, this life isn't about me, it's more about pouring into others and serving others."
Leave a Comment
About the Contributor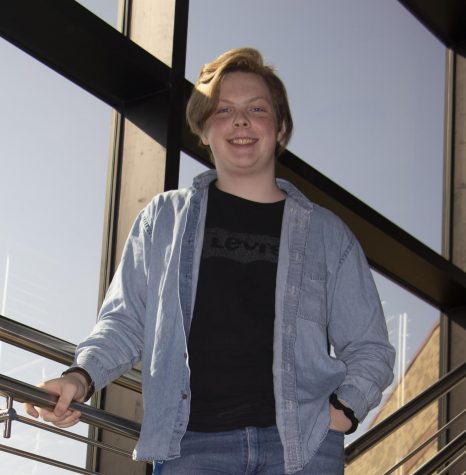 John Park, Managing Editor of News and Feature
John is a senior at Lindale High School and a third year member and editor for the Eagle Eye staff. John enjoys spending most of his time playing the drums...