Volleyball to Play Lufkin in Bi-District Match
Team Makes Playoffs for Fourth Straight Year
Varsity volleyball will play in the bi-district round of the playoffs Tuesday at six p.m. at Robert E. Lee High School in Tyler. In district this year, the team went 9-1, losing only to Texas High, which put them in second place going into the playoffs.
"I am very excited, as always, to make the playoffs," head coach Jessica Camp said. "I wish we could have clinched first place in district, but [we] had a little hiccup in district play. We are hoping our typical playoff nerves will not show up this year. We feel confident going into playoffs with a lot of players with varsity experience as well as playoff experience."
This year, the team consists of ten returning varsity players in addition to several of last year's junior varsity players. The team has made the playoffs for the last four years.
"We have a strong team with a lot of older, returning varsity players," senior Cailynn Widemon said. "I'm pretty sure we're going to do well and go far."
The team began practicing in the summer, and they played in several tournaments to help gain experience playing tougher teams. They played in a tournament in Allen, Texas, which many state-ranked schools in both conference 5A and conference 6A attended.
"We started off stronger than any team I've coached in Lindale," Camp said. "The girls know the expectations and work hard to meet their goals.  [They] work together well and take initiative on and off the court. The girls take responsibility for their own game play and don't place blame but work together to get through tough times."
"It's pretty exciting," senior Cailynn Widemon said. "We've always gone to the playoffs, but I think this year we can go really far."
Volleyball clinched a spot in the playoffs when the second round of district started. If the team wins Tuesday, they will play either Lancaster or Red Oak on November 1, 2 or 3 for the area round.
"These girls are very special to me," Camp said. "They work hard everyday and never complain. Some are playing through pain and injuries but they want to fight together to do the best we can. They make my job fun!"
Update: The team beat Lufkin 3-1 to advance to the area round. They will play Red Oak High School at 6 p.m. Friday at Terrell High School.
Leave a Comment
About the Writer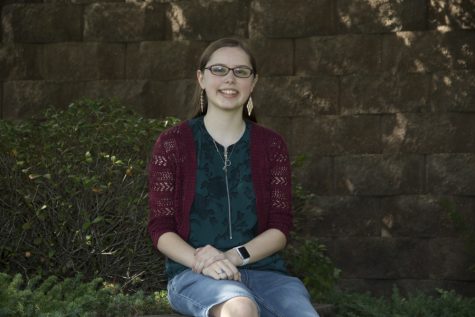 Colleen Starkey, Editor-in-Chief
Colleen is a senior at Lindale High School and is the Editor-in-Chief and sports editor for the Eagle Eye staff. Colleen is involved in UIL, band and is...