Partners in Rhyme
Seniors Create Music Video for Local Band, Chaos and Creation
He puts the pencil to the paper, putting feeling into lyrics and rhyme into an entire song. She takes the carefully crafted video and adds all of the finishing touches to finalize their vision. Together, they make their dreams and aspirations into reality through music and video.
Seniors Simon Young and Kaylee Rodriquez have filmed and edited a music video for Young's band's, Chaos and Creation, new song, "House On Fire." This is the first music video that the band will be releasing, and the song itself is published on Spotify, iTunes and other major music networks.
"We have never worked on a project like this together, so getting each other's ideas and making them happen was super cool for me," Rodriquez said. "We learned a lot from each other in the process."
The song details the experience of the band's lead guitar player Randy Stevens and his struggle with bipolar disorder. Many artistic symbols have been included in the video with many  references strewn through to better illustrate the story that the song intends to convey.
"I'm really pleased at how fluent the video came together," Stevens said. "We all had visions of what the song meant to us and were able to come together and make it happen."
The video was scripted by the band and filmed in an abandoned house owned by a friend of Stevens in Jewett, Texas. Some of the setting is destroyed by the band in the music video to further develop the theme.
"It went a lot smoother than we expected it to," Young said. "Especially with my bandmates never doing something along these lines before, it was kind of a new experience for them. I feel like we were all learning from each other at the same time."
While their ambitions currently lie in creating the music video, Young and Rodriquez both aspire to different careers when they leave high school. Rodriquez plans to put her skills acquired in editing the video to a career in film and video.
"Although I'm not sure what exactly I want to do with it, making this music video and getting the hands on experience has definitely been a great help in preparing me for my future in film," Rodriquez said. "Film is a huge passion of mine, and I love having this opportunity to work with Simon and make this video."
Young, meanwhile, plans to continue with his career in music, and plans to use his initial music video for 'House On Fire' as a demonstration to present to future record labels. The song has already been submitted to Fueled by Ramen, a record label known for signing on bands such as Panic! At the Disco and Twenty One Pilots.
"[Getting music published]  was always the goal," Young said. "I knew at some point I was going to reach that point, but I had no clue that it would be as soon as it was. It has progressed so much since Chaos and Creation started. I have found out a lot about myself, and it all ties back together in the end to make something really good."

"House On Fire" can be found on Spotify, Apple Music, Google Play and most major music services. A short preview of the full music video can be seen here:
Kaylee Rodriquez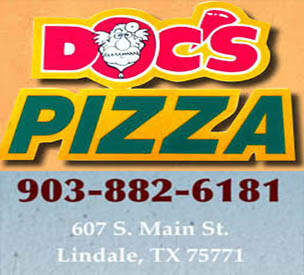 Leave a Comment
About the Contributor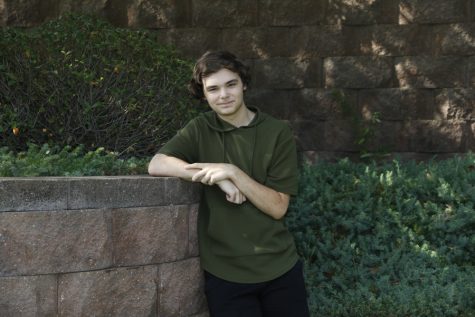 Jude Ratcliff, Managing Editor
Jude is a senior at Lindale High School and a third year student on the Lindale Eagle Eye staff, which he is the managing editor for. He hopes to attend...