A Legacy that Continues
Late Community Member's Service Carried on by Family
Sizzle. The hamburger patty lands on the grill as the sound of faint pregame music, the smell of hand-made barbecue and the feeling of the cool autumn breeze fills the air. He wipes his brow and tosses a few hot dogs down. Matt Rodriquez knows his father would be proud.
Late community member and life-long Lindale sports fan Jesse Rodriquez hosted tailgate parties nearly every football season from the early 2000s to the 2017 season before his passing this February. His family plans to carry on his legacy by hosting tailgate events before the home football games for as long as they are able to.
"It really means a lot to me,"  Katie Rodriquez, said. "I know it meant a lot to my dad, so carrying on his legacy means a lot to me."
The legacy began in the 1990's with a few small gatherings at softball and baseball playoff games. In 2001, members of the original crew decided to start tailgating before football games.
"I remember it started around my sophomore year,"  Nicole Hutchins, Rodriquez's niece, said. "It was literally just hotdogs on the back of a [truck] tailgate."
 Rodriquez, his wife Barbara, and a small crew of close friends and family members continued providing the community with a meal before the games nearly every year since the beginning. The tailgates went from about a dozen people to as many as 300 community members.
"That's how Jesse always wanted it," Barbara Rodriquez said. "He wanted to bring the whole community together to have that comradery before the game. It was his legacy. He loved Lindale so much and wanted to help in any way that he could."
In the past couple of years, Rodriquez could not participate as much due to health complications. After regaining his strength and health in 2017, he started up again and the events became even more popular.
"[Jesse] came to me and said 'I want to pick this thing back up,'" head football coach Chris Cochran said. "It was special to me that he was able to do that for the community again."
Jesse Rodriquez passed away on February 21, 2018. His passing was a great loss to the community, but there was no question about whether or not the famous tailgate events would continue.
"I think it is a really neat tradition to carry on," Barbara Rodriquez said. "I am happy to carry it on. As long as we are able to do it, we will try to keep the legacy alive."
The Rodriquez family received an outpouring of community support following Jesse Rodriquez's passing. The family hosted the first tailgate event of the season at the first home football game, which ended up being delayed due to storms. Even though it stayed wet throughout the entire tailgate, over one hundred community members still showed up to show their support.
"Their love for the town of Lindale and the school [really shows]," athletic director Mike Maddox said. "When you have that kind of love for a community, the community loves you back."
During the homecoming football game on September 28, the athletic department and community honored Barbara Rodriquez and her children, Katie and Matt, during halftime. The family was presented with Jesse Rodriquez's framed football jersey and a special appreciation plaque.
"Just to be able to walk out on the field that Jesse loved so much and gave so much of his life was tremendous," Maddox said. "The legacy he left will continue to bring people into ballgames and just lay their burdens aside and be able to live in the moment."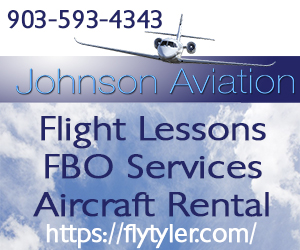 Leave a Comment
About the Contributor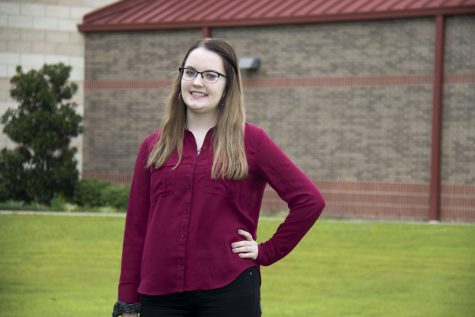 Kaylee Rodriquez, Editor-In-Chief
Kaylee is a senior at Lindale High School and the Editor-In-Chief for the Eagle Eye staff. Kaylee is also a member of the audio visual production team,...