Lindale FFA success!
This week has been an incredibly busy Thursday for the Lindale FFA!
At the Harvest Festival Show in Longview:
Swine:
Lauren Lusty Placed 1st and 2nd with her two show pigs
Marc Walvoord placed 4th and was Champion Sr. Showmen
Lindale Jr FFA members also brought home Reserve Grand Champion swine, 3rd place, 4th place and 6th place as well as Champion Jr. Showmen.
Yesterday the Lindale FFA LDE teams competed at the Texas A&M-Commerce Leadership Development Event Invitational Contest. The teams placed as follows:
· Sr. Conducting placed 2nd- Dylan Bacon, Brandon Stuenkel, Karlie Kerner, Kayla Fields, Laynee Gilbert, Mason Nash, Blake Brody and Chase Seale
· Greenhand Conducting placed 4th- Hannah Sanders, Haleigh Hopper, Bennet Flickinger, Mary-Stuart Johnson, Tylar Flanikan, Colton Ramsey, Autumn Burris, Sarah Hall
· Sr. Quiz placed 4th- Brandon Stuenkel, Cheyenne Burkham, Joanna Berry and Chase Seale
· Agriculture Advocacy placed 2nd- Anna McClenny, Julie Freeman, Sierra Maynard and Steffiney Shanklin
· Agriculture Issues placed 3rd- Blake Brody, Katie Courtney, Tanner Lowry and Dylan Bacon
· Radio placed 3rd- Dylan Bacon, Kayla Fields and Laynee Gilbert
· Greenhand Skills placed 2nd- Baylor Payne, Tate Green, Alyssa Robbins and Justin Brush
· Sr. Skills placed 3rd- Cheyenne Burkham, Layne Singleton and Brent Lewis
· Greenhand Creed Placed 13th and 14th: Hannah Sanders and Haleigh Hopper
· Public Relations placed 9th: Haleey Tidwell, Makayla Smith and Bennet Flickinger
Overall the Lindale FFA had a great day yesterday! Over 35 students compete yesterday! Please tell these kids congratulations when you see them!!!
Have a great weekend!
Rebecca Curry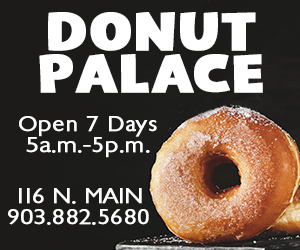 Leave a Comment