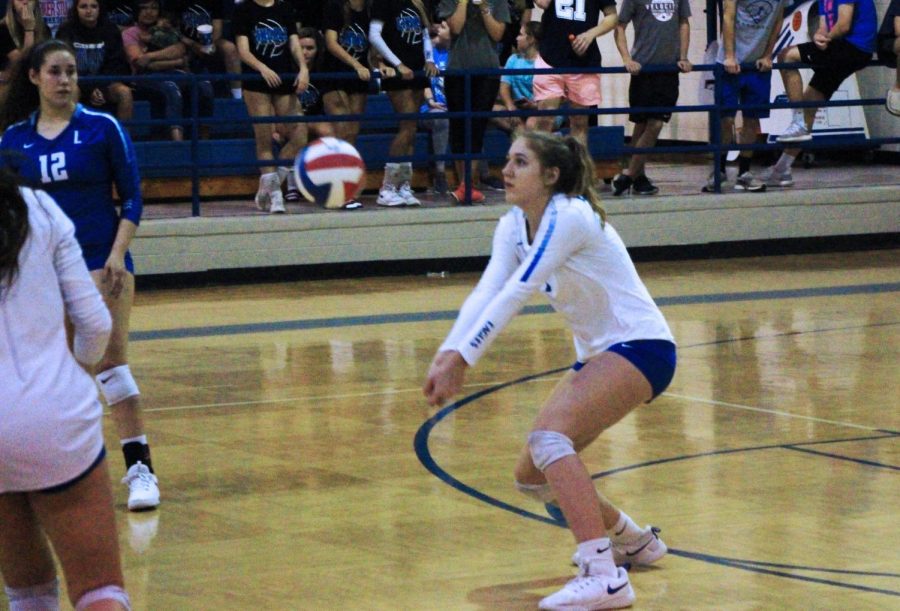 Mykayla Walker
On Friday night, Lindale hosted North Lamar at home amidst the rain and storms that rolled in late in the afternoon. All four teams were victorious in their matches.  The Freshmen B team played against John Tyler and won 25-14, 25-14.  Adriana Rodriguez was a standout player for the B Team's win.  The Freshmen A team beat North Lamar in three sets, 22-25, 25-11, 25-13.  Emily Myers and Darby Woodrum both stepped up greatly to help their team.  The JV handled North Lamar in two sets, 25-23, 25-22.  Alondra Romero's consistency on both defense and offense helped the JV in the win.
The Varsity Lady Eagles beat North Lamar in four sets with scores of 25-19, 25-22, 24-26, and 25-19.  Shelbi Steen led Lindale at the net with 12 kills and 4 blocks.  London Reue followed with 9 kills and 5 blocks.  Skylar Wyllie led the team in blocks with 6. Kalaya Pierce and Harleigh Thurman moved the ball around very well; Pierce led with 16 assists and Thurman had 14. Libero Jennifer Moyer led the defensive effort with 19 digs.
The Lady Eagles take the court again next Friday the road against Van.